WEDNESDAY: Period drama Versailles started strongly for BBC2, building a bigger audience than its most recent acquisition The People Vs OJ Simpson: American Crime Story.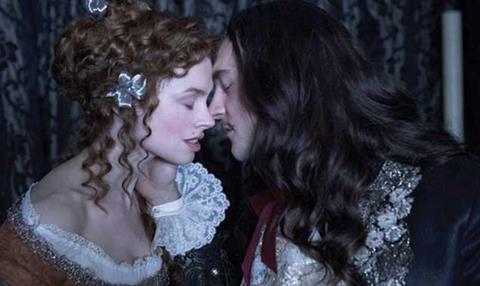 Versailles (BBC2) 9:30pm-10:30pm
1.8m (10%)
The glossy English-language drama, produced for France's Canal+, edged out the Cuba Gooding Jr-fronted FX crime drama, which opened with 1.7m (7.9%) in a Monday 9pm slot in February.
Zodiak Rights-distributed Versailles almost doubled the channel's slot average of 1m (5.5%).
It also beat the launch of BBC2's Shakespearean period drama The Hollow Crown, which launched with 726,000 (4%) in 2012, but couldn't come close to Wolf Hall. The Hilary Mantel adaptation opened with 3.9m (16.5%) in a Wednesday night slot last year.
Some 71% of Versailles' audience was over the age of 55, compared to BBC2's 52.7% average, according to Barb rating figures provided by overnights.tv.
ITV won the 9pm slot with factual one-off The Secrets of Growing Old, which averaged 2.6m (13.6%), beating BBC1 three-part cancer doc The Big C and Me and C4's 24 Hours In Police Custody, which both informed 1.7m (9%). The twelfth series of Channel 5's The Hotel Inspector opened with 1.6m (8.2%).
Alan Shearer's Euro 96: When Football Came Home (BBC1) 10:45pm-11:45pm
1.8m (14.1%)
Ahead of the forthcoming European Championship, the former England striker looked back at 1996 tournament in a slot-winning one-off doc that outscored the channel's 1.3m (14%) slot average.