Sky's forthcoming Anywhere service, which will give its 10m subscribers free access to Sky Player and Sky Mobile TV, has been renamed Sky Go and will launch next month.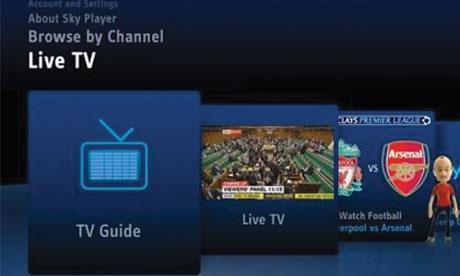 Sky Go will launch on 6 July and give the pay TV broadcaster's customers access to a range of streamed linear and on-demand channels across iPhone, iPad, iPod touch, Xbox and PC.
Sky Sports, Sky Movies, Sky News and the broadcaster's entertainment channels will be available, along with partners including Disney, ESPN, Eurosport, Nat Geo, MTV. But Sky has yet to strike deals with any of the terrestrial broadcasters to secure their content for Sky Go.
Previously Sky charged subscribers £8 per month to access Sky Mobile TV on their phone, and £35 a month to access it via iPad. Sky Player was available free of charge.
The move follows Sky's acquisition of public wif-fi operator The Cloud, which operates 5,000 hotspots across the UK and will make it easier for subscribers to access the service. It is not clear whether Sky will charge to access wi-fi via The Cloud.
Sky chief executive Jeremy Darroch announced plans in January to launch the service.
"In anticipation of continued growth in sales of mobile data devices and increasing demand for flexible access to content, we will launch Sky Anywhere later this year," he said.