BSkyB is making its mobile TV service available on the Apple iPhone after developing a live streaming app for the hugely popular multi-media handset.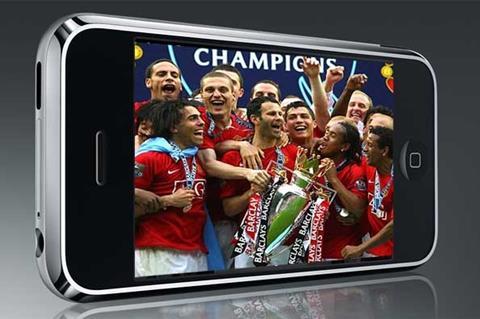 Sky Mobile TV will provide live access to sport including Premier League football matches.
The application will allow a variety of live channels - including the Sky Sports, ESPN and At The Races - to be streamed via a Wi-Fi connection.
David Gibbs, general manager for Mobile at Sky, said: "In less than a year we've already seen millions of downloads of Sky's Apps from the App Store. Our new Sky Mobile TV App combines the demand for great live TV on the move with the high quality viewing experience offered by iPhone and iPod touch."
The application is free to download and will be made available to all iPhone owners regardless of which mobile network they are signed to.
Sky Mobile TV is already available on the 3G networks of Vodafone, Orange and T-Mobile.