Sky has created a dedicated in-house virtual reality production unit which is to make its debut with two films from this weekend's Formula 1 launch.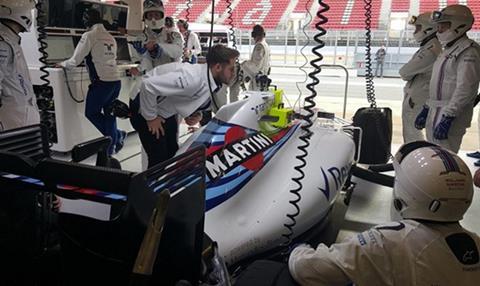 Sky VR Studio will launch with two films shot during testing as part of the Barcelona Grand Prix – featuring immersive footage of the pit lane, team garages and the race track.
The F1 VR experiences, produced in conjunction with Formula One Management, will be distributed via the Facebook 360 Video platform, Oculus Rift headsets and Samsung Gear VR.
Sky's VR team, headed by executive producer Neil Graham with support from VR director Richard Nockles, plans to produce more than 20 films across a range of Sky content from sports, films, news and entertainment over the next 12 months.
VR content planned includes films taking viewers inside the ring as heavyweight boxer Anthony Joshua bids for a world title and following Team Sky as they attempt to retain their Tour de France cycling crown.
Sky managing director of content Gary Davey said VR allowed the broadcaster to offer "a new dimension to storytelling".
The development of VR technology is moving at an incredible pace and excitement is building about its potential. Our expertise across a wide range of video content, from original drama to live sport, gives us a unique ability to bring VR to life for customers."
Sky has previously invested in VR firm Jaunt, a partnership which enabled it to create 360 degree films about the migrant crisis using footage from the refugee landing beach in Lesbos, and the refugee camp in Calais.