Sky is planning further investment in the UK indie sector as part of a long-term plan to become a primetime production and distribution powerhouse.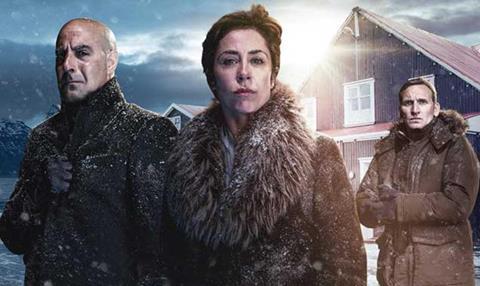 Its Sky Vision division is leading the strategy and is searching for deals with producers, including acquisitions, first-look deals and partnering on individual projects.
The pay-TV broadcaster acquired 70% of The Great British Bake Off and Benefits Street indie Love Productions in July and around 50% of Znak & Jones, the fledgling transatlantic indie set up in September by former Zodiak USA boss Natalka Znak and ex-Syco Television USA chief Simon Jones.
Although these deals are Sky investments, on a day-to-day basis the companies work closest with Vision to exploit their IP and international rights. Sky Vision managing director Jane Millichip said it is striking these deals and aggressively acquiring rights to build a "reliable" pipeline of content.
"The important thing with our growth strategy is that we're not pinning our hopes on one single tactic. We're not obsessed with one way forward. We have a bespoke and tailored attitude towards M&A, so any company that we have considered [buying] must feed Sky's general ambitions," she added.
Millichip alluded to Sky sealing sizeable deals in the near future, adding that she was in discussions with Sky chief executive Jeremy Darroch.
Since its launch in July 2012, Sky Vision has been building up its factual and entertainment catalogue. Both Love and Znak & Jones fit this strategy, as does its latest first-look deal with Chalkboard TV, which has developed shiny floor entertainment format Don't Ask Me.
Sky Vision has had success with Magnum Media's Duck Quacks Don't Echo. The science panel show has been adapted in the US for Nat Geo and is being remade in Italy this month for Rai. It is also on the brink of announcing several format deals for Burning Bright's 50 Ways To Kill Your Mammy.
However, drama is now its priority and Fortitude, the 13-part Fifty Fathoms thriller for Sky Atlantic, has become its most lucrative show.
Sky Vision has just hired former Sony exec Kylie Munnich to oversee the genre. She was most recently senior vice-president, UK, Ireland and Africa, at Sony Pictures Television, responsible for selling series such as Breaking Bad to UK broadcasters.
Munnich will join as director of drama and comedy in January after a management restructure earlier this year in which Sky Vision hired former Zodiak exec Barnaby Shingleton to run factual and entertainment.
Millichip said Munnich's experience in big-budget drama would be invaluable for Sky Vision, which has just secured Warp Films heist series The Last Panthers (Sky Atlantic) and Mammoth Screen crime caper Agatha Raisin And The Quiche of Death (Sky 1).
Former Zodiak Rights chief Millichip said Sky Vision is paying producers good advances, but acknowledged that some pressure is put on indies that win Sky commissions to work with the in-house distributor. "But it's pointless encouraging producers to take on Sky Vision unless Sky Vision is good at what it does. We want to avoid adversarial conversations with producers and make Sky Vision the place to go," she said.
She added that each show is different and the rights situation would reflect a project's origin.
"How much have we invested in a show? Did it have development funding? Is it a great idea that was developed extensively before it came to Sky? There's a whole spectrum of activity that massively influences how we do the deal. It's vital that Stuart Murphy and his team work with the best producers so we don't always retain rights."
Millichip said that after more than two years of quiet progress, the company is now coming of age. "We feel this autumn that Sky Vision has landed," she said.
SKY VISION PRODUCTIONS: IN-HOUSE AMBITIONS
Sky has been ramping up its in-house production ambitions and now has a "broader popular factual slate" to sit alongside the "specialist factual shows that are part of its DNA".
Sky Vision Productions, headed by Danny Tipping, was restructured following the departure of Carl Hall last year. The unit is producing Bin There, Dump That, a 6 x 30-minute ob doc about a waste firm, for UKTV's Watch.
The division also works with Sky News to develop docs using its footage. "If Sky News is doing a deep dive on a subject, we will ask it to shoot more footage," Millichip said.