European social TV broadcaster Joiz is eyeing a launch in the UK following its debut in Germany and Switzerland.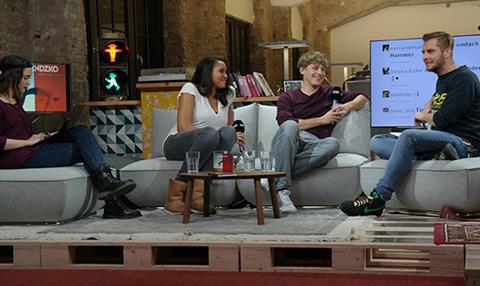 Joiz is a channel that combines traditional programming with its own social network and mobile app. Viewers are encouraged to sign up to these digital platforms to interact with the main TV channel using second-screen technology.
The channel launched as a free- to-air service in Switzerland in 2011 and in Germany in 2013. It airs a slew of original music series, including Living Room, plus dating format Flirt Kitchen and debate show JoiZone.
Founder and chief executive Alexander Mazzara, who previously worked at German commercial broadcasters RTL and ProSieben, told Broadcast it was "actively pursuing" opportunities in the UK.
"The UK is one of our biggest priorities, alongside the US. We've had discussions with potential partners and there's clearly an appetite for the unique interactivity that Joiz provides to audiences. The business model, technology and programming formats are easy to adapt, so we think there's a lot of room for growth," he said.
The channel uses proprietary technology to sync its second-screen apps with its content. Mazzara said it is also looking to strike white-label deals with broadcasters and producers for this technology
"In addition to launching the Joiz brand in other countries, we're pursuing a new area for expansion focused on our technology framework. The interactivity that fuels Joiz can also work for a lot of other TV genres, including news, sport and programming for kids. The possibilities are really limitless," he said.