Moov director and co-founder Nev Appleton, Blackmagic Design technical sales manager Darren Gosney, and Timeline TV head of operations Dave Harnett spoke on the subject at the Broadcast Sport Tech Innovation Forum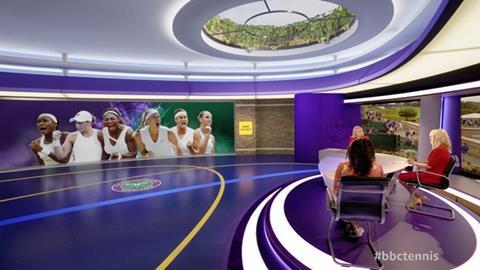 Virtual studios are a viable option for productions with lower budgets and time constraints, according to the virtual studios panel at Broadcast Sport's Tech Innovation Forum.
Speaking on 2 November at the BFI Southbank, London, Moov director and co-founder Nev Appleton, Blackmagic Design technical sales manager Darren Gosney, and Timeline TV head of operations Dave Harnett explained how the area is continuing to grow and innovate.
Gosney said of the recent growth: "It has been accelerated by Covid, but the improvement in virtual studio design has been massive in the last seven to eight years. Before it was very obvious that it was shot in a virtual set, but now the lines are blurred."
Appleton added: "The way the technology has come on, especially the render engines and other aspects, it has really accelerated."
This increased usage has seen the barriers to entry become lowered. Timeline's Harnett said: "A good stepping stone is set extensions. Wimbledon was a good example, where you have that physicality to the set, and you extend that space.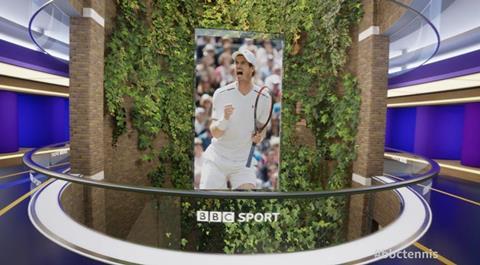 "We've been partnering with Moov at the Ealing Broadcast Centre, and you can have the cameras, the technology, and just plug in a Wimbledon or an Olympics and go. Its really good for testing, for proof of concept."
He added: "They take six months, a year to build from scratch, but there is also a big market for clients who don't have the time or the budget, but still want a good product and not a gimmicky studio. This is a modular studio, so you can get the basic bare bones, modular building blocks and put your brand on it. So it looks different from the next person who will use it."
When it comes to actually working with a virtual studios for filming, there were also some tips for productions. Harnett said: "There is definitely an element of rehearsal required if you haven't worked in virtual before…there's an element of getting used to it for presenters and knowing the confines for directors. But the key is you can sort everything you need in those rehearsal windows so it's ready for TX."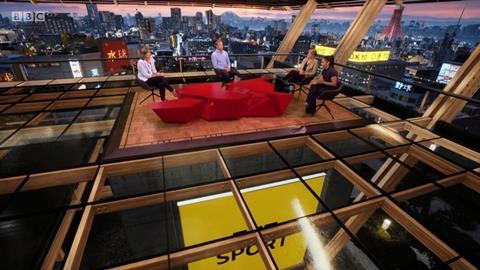 Appleton added an example of how problems can be worked around: "It's quite a tight studio at Wimbledon and if you tell something to key out green it will leave grey courts in the background. So we told Ultimatte to ignore the windows and then had to stitch parts with the real pillars, which was quite tricky. That was a headscratcher, how do we have green courts in a green screen."
Gosney continued on the importance of planning: "You've got to really consider the physical aspect, for example you don't want your talent drinking from green cups. You have to look at what you want keyed out and what you want to stay."
As for the future of virtual studios, Appleton pointed to further 'teleporting', and the environmental benefits: "I think we might see shows being presented by two people that are in different parts of the world.
"Shows are already bringing in people, like pundits, from all over the country. Creatively it opens doors, but it also ticks boxes for carbon footprint."