Rishi Kapoor from Paus TV explains why he created a streaming platform for indie films, run entirely by tipping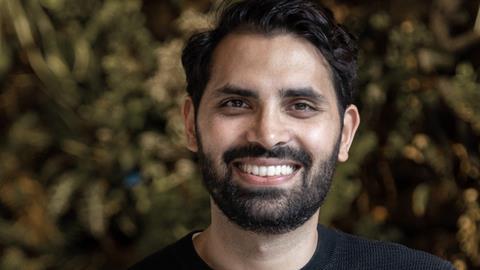 With 94% of films being independent, and only 3.4% of these ever making profit, it's clear there's an issue somewhere in our system that is stopping creatives from successfully monetising their work. During my time working for Warner Bros. and Sony, I would see all the scripts and pitches that were getting rejected, bursting with potential. I noticed that these would often end up as shorts and independent films, and so I wanted to create a platform where these could be acknowledged for their brilliance, and where fans could tip the artist directly to show their appreciation.
I realised we needed to revolutionise the way we pay for entertainment, so it's fairer for the artist and more diverse for the audience. That's why I created Paus TV, a streaming platform for indie film, run entirely by tipping. The model is simple and fair, with filmmakers receiving 80% of tips they receive during their film's lifespan on our site.
Paus is unique because it considers the filmmaker to be equally as important as the audience. We are a space where you can share a film about anything, without fear of judgement from industry giants, and without their unfair shares in the work they do approve of. Diversity is the beating heart of independent film, and the one place in the industry it can organically flourish. As Idris Elba says in his recent essay for The Times, "Without lower budget independent film, minorities will battle to get their story told - and the diversity of our film culture will be seriously on the brink."
So far, we've worked with over 3.7 thousand creatives, including Sir Ian McKellan, Himesh Patel, David Tennant and many more. With up to 3 new films screening on our site every day, that number only continues to grow. During the pandemic, we realised that Paus became a place where filmmakers could premiere their work to audiences all over the world, despite the incredibly tumultuous time for the industry. We are so proud that we were able to help artists to continue to make money, despite having no options for premiering their film physically or access to cinemas, and allowing them to reach larger audiences than ever before.
But it doesn't stop there. We are always looking for new ways to support filmmakers and help them monetise their work. We have recently expanded into the NFT space, and have been selling NFTs alongside our screenings all on the same page - the world's first company to do this. It doesn't stop at filmmakers, our vision is to help artists of all kinds. Whether it be musicians, designers, dancers or any type of creator – Paus will be a place where you can upload your work and receive tips from people who love what you do.
It's only the beginning for us, and we're incredibly excited to see what 2022 holds. With cinema's thankfully reopening their doors to the public, the streaming market continues to grow alongside it (it's set to grow by USD 191.72 bn between 2020 and 2025). This means we need to make sure that filmmakers have opportunities to fund their work in both, and this is why we're beginning to host in person screenings, with some exciting projects set up for 2022 that will include live tipping features.
Rishi Kapoor is founder and CEO of Paus