Ash Potterton, executive producer, Arrow Media, explains how cleverly crafted graphics help explain the role of digital data in solving a series of murders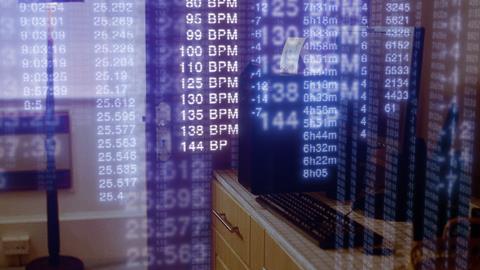 Think about all the digital devices you've used today – the GPS in your car; the banking app on your phone; chances are, you're reading this article online. Every one of us leaves behind an invisible digital trail which we don't give a second thought about. But for police detectives, this data can be crucial.
This was the concept behind Caught in the Net – a 6 x 60-minute series for Investigation Discovery that explores murder cases where digital evidence was crucial to solving the crime.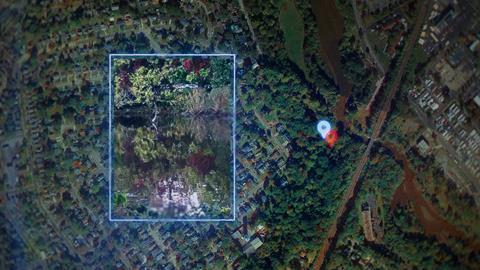 In the series premiere, a woman is found in a pool of blood in her kitchen in what initially appears to be a potential suicide. But then detectives spot she's wearing a Fitbit which ultimately confirms her exact time of death and leads to the unlikeliest of suspects.
In another episode, investigators discover a car GPS which contains 8,000 'breadcrumbs', each of which is a potential location for the victim's body.
And in another story, an FBI expert uses a mobile phone tracker to find the victim's phone which was dumped by the killer, and a fitness app then reveals the killer's exact movements in the minutes after the murder.
Alongside powerful interviews with victims' families and law enforcement, we knew that graphics were going to be key. We wanted to place the viewer in the moment of the investigation, but this meant figuring out ways of visually conveying all these zeroes and ones as they unfolded in the story. We needed a company that could run with that challenge.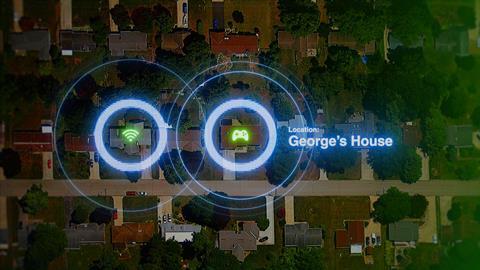 Step forward Revenant – they embraced the opportunity and as each story was signed off and filmed, we spelled out how graphics were needed to illustrate key turning points in the investigation.
All the while, the production clock was ticking ever more loudly because the entire series had to be turned around in just seven months. The schedule dictated that we had to finely cut sequences for the graphics sequences very early on in the edit, to allow Revenant to have the backplates and get the ball rolling.
Each story presented unique creative challenges. An avalanche of data cascading down the screen illustrates the moment detectives received over one million points of raw data from Fitbit; pulsing circles around a killer and his neighbour's house show how he hijacked their WiFi to make fake social media posts from his victim; and a photograph taken by a suspect was combined with maps to reveal how investigators geo-located it next to the murder site. This was alongside a large number of text message exchanges and data extraction sequences which underpinned each film.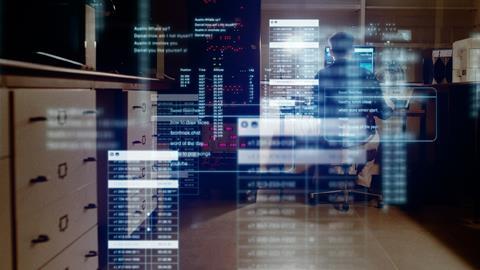 The complex nature of the investigations demanded that graphics even had to interface with other evidence – such as illustrating how detectives overlaid the heart rate data from the Fitbit on top of footage from a neighbour's cloud-based home surveillance system, to show how the victim's heart rate flatlined whilst her killer's car was parked outside.
When Investigation Discovery saw the graphics on the first cut, they were blown away by their precision and detail, as well as their ghostly, spectral feel. It was a great affirmation of the team's work.
The graphics in this series are arguably the standout element, playing a hugely important part and bringing an invisible world powerfully to life. They are what makes this series unique and are an integral addition to Arrow Media's storytelling toolkit.
Caught in the Net is a US commission which airs in the UK from 13 May on Quest Red and Discovery+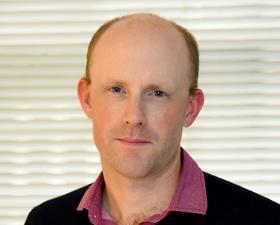 Ash Potterton is executive producer at Arrow Media