Warner Bros has bought Leavesden Studios in Hertfordshire, meaning a boost for the British film industry and improved facilities for TV production by the Hollywood studio in the UK.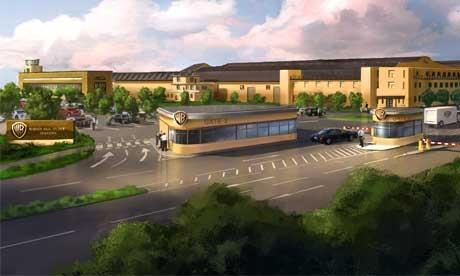 The US firm said it was planning a £100 million expansion of the studio, which was used for all eight Harry Potter films and other recent blockbusters such as The Dark Knight and Inception.
The expansion programme, due for completion in 2012, will mean the studios in Watford will represent around a third of Britain's total film stage space.
It will also include TV and ad productions. Warner Bros International Television Production was established a year ago and is looking to acquire indies in territories around the world; develop original local programming; and adapt studio content for local markets. Andrew Zein, former managing director of Tiger Aspect, was hired to run the unit.
It is the first time a Hollywood studio has purchased its own permanent production facility in the UK. Warner said the expansion would create around 1,500 jobs at the studio and a further 300 for building and specialist contractors.
Barry Meyer, its chairman and chief executive, said: "For 86 years, Warner Bros has been intrinsically involved in film production in the UK. Our purchase of Warner Bros Studios, Leavesden, and our multimillion-pound investment in creating a state-of-the-art, permanent UK film production base further demonstrates our long-term commitment to, and confidence in, the skills and creativity of the UK film industry."
The 170-acre site is currently being used to film the second Sherlock Holmes film, directed by Guy Ritchie. After the expansion the Leavesden studio will be capable of hosting two major films as well as advertising and television shoots.
The announcement came as work begins to build two new sound stages to house sets, costumes and props from the Harry Potter films. Fans of the series will be able to book tours of the new stages, which will be separate from the working studio. Warner Bros has spent £1.9bn on film production in the UK in the last decade, around 40% of total inward investment during that period.