Government backed esports consortium debuts mobile app at ESL One Birmingham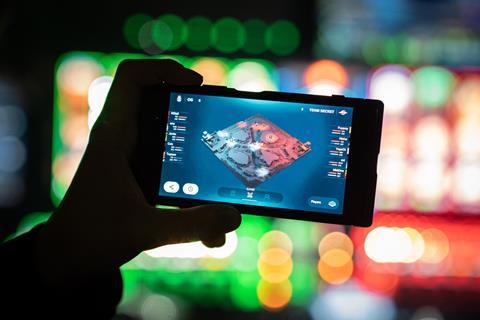 Weavr, a UK Research and Innovation-backed consortium of companies spanning esports, education and entertainment, has demonstrated its first working prototype mobile esports app.
Eight months after being founded in January 2019, the consortium has built a prototype of the first third-party analytics and viewing platform for esports that they have tested with the 27,000 fans at ESL One Birmingham.
Weavr's high-fidelity predictive data analytics gives esports fans accurate forecasts in real time, insights into player performance and integrates into the live viewing experience.
The consortium says new products and functionality are slated to be ready by ESL One Hamburg at the end of October 2019.
The consortium comprises ESL, dock10, Rewind, the University of York, Focal Point VR and Cybula.
Nigel Adams, Minister for Sport, Media and the Creative Industries, said: "Weavr were awarded £4 million through the Audiences of the Future Industrial Strategy Challenge Fund to help it create a new platform to transform the way fans remotely engage with live sports, so it is exciting to see its first working prototype launch."
James Dean, ESL UK CEO & Weavr CEO, said: "We're so pleased with the fans' reactions to Weavr so early in development. We set out to revolutionise the sport and esports viewing experience and we're well on the way to that."