"A multi-layered documentary that could have been either a puff piece or a hatchet job but ultimately was neither – a superb film"
Two days before Christmas 2018, a loyal group of a little over 200,000 tuned in to a BBC Four documentary about a 1980s boyband.
Fulwell 73's 90-minute film, which revolved around the reconciliation of Matt and Luke Goss after the pair of brothers had barely spoken in 25 years, went on to snowball into a bona fide, word-of-mouth festive hit.
A few days after its initial TX, BBC iPlayer viewing helped the doc enthral a cumulative consolidated audience of almost 1.4 million, with an additional 1 million tuning in for a BBC Two repeat in late January.
The musical brothers' honesty and openness was key to Bros: After The Screaming Stops, and its success came from a host of laugh-out-loud sequences that spread across the internet and provoked true watercooler moments.
A more serious story about reconciliation and family issues underpinned the film, which was shot in 100 days as the Goss brothers geared up for a comeback performance at London's O2.
One judge encapsulated the way in which Fulwell 73 avoided falling into cliche, calling it "a multi-layered documentary that could have been either a puff piece or a hatchet job but ultimately was neither – a superb film".
A second paid tribute to the producers for their "rare deftness" in creating a film that was simultaneously poignant and very funny.
SHORTLISTED
EMMA WILLIS: DELIVERING BABIES
Firecracker for W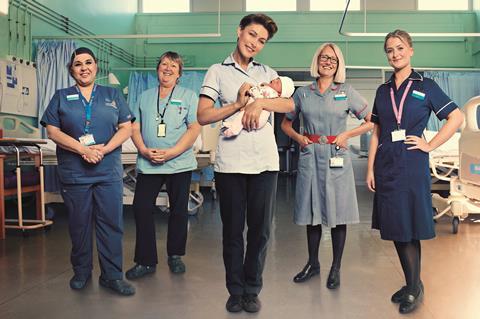 Securing high-profile talent to front a passion project ticks UKTV's boxes, and viewers responded. Firecracker Films' Delivering Babies followed The Voice UK presenter Emma Willis as she immersed herself in a full-time role in the maternity ward of Essex's Princess Alexandra Hospital.
Nearly 700,000 viewers tuned in for the debut – marking it out as a ratings hit.
GLOW UP: BRITAIN'S NEXT MAKE-UP STAR
Wall to Wall for BBC Three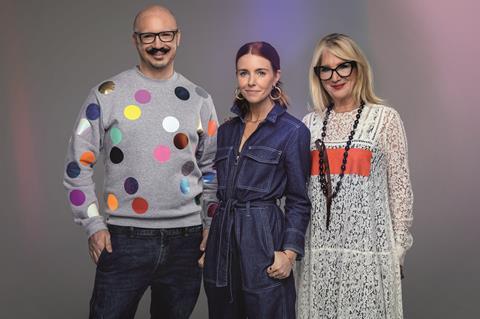 The art of make-up was showcased as BBC Three moved into factual entertainment with a Wall to Wall format ready-made for the Instagram generation.
Helmed by go-to talent Stacey Dooley, competitors drew on their considerable design and execution skills – with the action beautifully captured via innovative use of C300 cameras.
JESY NELSON: ODD ONE OUT
October Films for BBC Three
The highly sensitive and topical subject of online trolling was tackled by October Films after film-maker Adam Goodall secured access to Little Mix star Jesy Nelson.
In a frank and uncompromising series of interviews shot over 15 days, the popstar revealed the depth of her depression and shared advice on how other sufferers could cope.
THE RAP GAME UK
Naked Television for BBC Three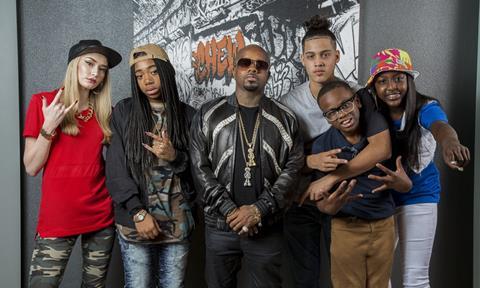 Authenticity was at the heart of Naked Television's reversioning of the US competition format. A diverse group of rappers, cast from across the UK, traded bars as the urgent format progressed towards a tense rap battle finale.
Hosts DJ Target and Krept & Konan oversaw proceedings in a show that successfully connected with a young BAME audience.
THERE SHE GOES
Merman for BBC Four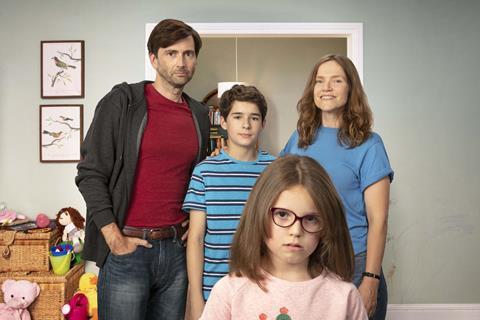 The challenges of caring for a child with severe learning disabilities were brought into focus by Merman's boundary-pushing comedy drama.
Writer Shaun Pye charted a challenging course as he offered a truthful account of the lives of those affected – exploring issues from post-natal depression to alcoholism – and balanced heart, humour and pathos.
Award sponsored by First Option