"Hollyoaks is the soap most willing to take on challenging issues and do them justice, with clever character development"
The E4 teatime staple was widely lauded for tackling the trickiest of topics, including a flagship episode on far-right extremism, as it approaches its 25th anniversary.
Producer Lime Pictures took great pride in this difficult episode, in which a much-loved character – Ste Hay – was targeted by extremists. One judge called it a "brave and current story told well, breaking some conventions, while staying true to Hollyoaks' style and ethos".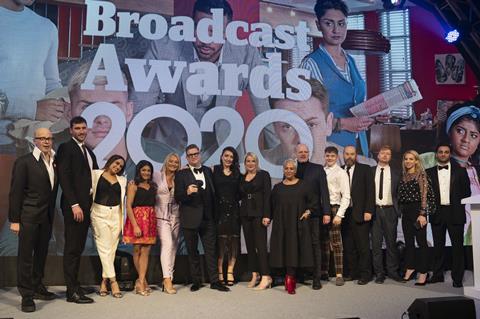 Pointing to a roster of similarly poignant storylines throughout 2019, another judge hailed the Chester-based show for being "the soap most willing to take on challenging issues and do them justice, with clever character development".
Lime worked closely with the Home Office's Prevent initiative on the extremism storyline, which was settled upon after the government department increased funding for projects in major cities that counter anti-immigrant and anti-Islamic sentiment.
Writers Jayshree Patel and Kevin Rundle subsequently penned work that managed to tackle an adult subject for a pre-peak audience – never an easy task. In this way, the show succeeded in communicating the dangerous impact that racism can have on people's lives.
As Hollyoaks moves into its quarter century on air, the show can safely say it has become a master at capturing these key themes for the masses.
SHORTLISTED
CASUALTY
BBC Studios for BBC One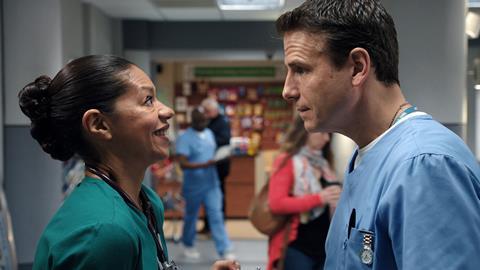 Casualty remains at the heart of BBC One's mainstream weekend offering and last year's output was helped along by a ream of heavy-hitting storylines.
Of particular note was Barbara Machin's genre-defying episode focusing on paramedic Iain Dean's spiralling mental-health problems, which broke with form and compressed weeks of action into 50 minutes.
CORONATION STREET
ITV Studios for ITV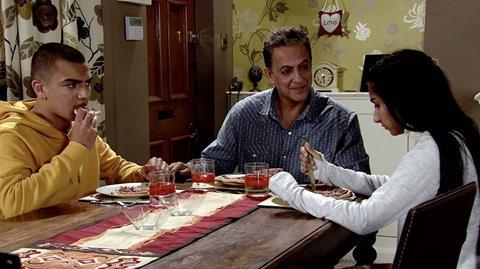 Another year and more tears, laughs and wide eyes for the nation's top-rated continuing drama.
Last year Corrie broadcast the heart-wrenching final chapter of Sinead Osbourne's 18-month-long battle with illness, which did justice to the sensitive topic of cervical cancer and confirmed why the soap remains as important as ever.
EASTENDERS
BBC Studios for BBC One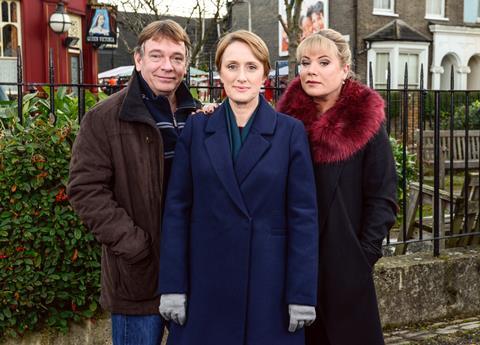 With EastEnders' 35th anniversary fast approaching, the London soap spent much of 2019 focusing on a range of issues that felt extremely of-the-moment.
Ruby Allen's consent story had particular contemporary relevance, along with Jean's cancer diagnosis, while a good old-fashioned Phil and Sharon Christmas ding-dong brought in the viewers.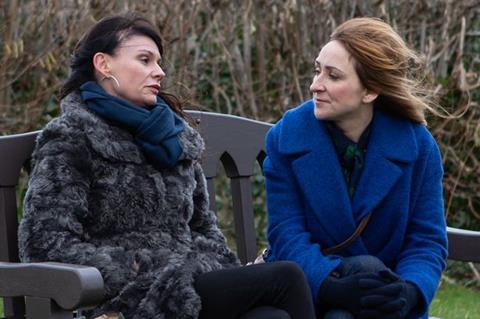 Emmerdale has always pushed the boundaries of conventional storytelling, with non-linear narratives defining some of the show's richest and most dramatic episodes, and 2019 was no exception.
A series of single-strand episodes imbued with flashbacks – telling a story about child grooming – was a highlight in this regard.
HOLBY CITY
BBC Studios for BBC One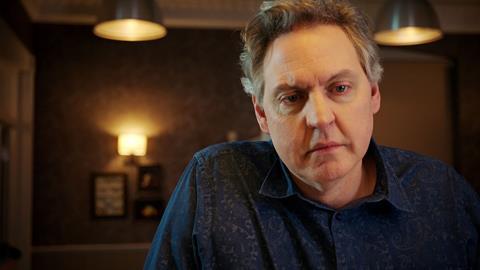 The 20th anniversary of this blue-light drama was sprinkled with a range of celebratory treats, with a host of classic characters returning.
A 'surgeon or psychopath?' storyline drew particular acclaim, concluding with the crimes of John Gaskell catching up with him in a genre-busting two-part thriller.
Award sponsored by ACF Investment Bank