Alex Farber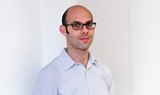 Alex joined Broadcast as senior reporter in February 2010 from New Media Age magazine. He is responsible for overseeing the Broadcast website.
He also edits the multiplatform page of the magazine.
http://twitter.com/alexfarber
Contact Info
Alex Farber
Web Editor
WEDNESDAY: BBC1's Saving Lives At Sea surged to a series high of over 3m as Gold sitcom The Rebel maintained its solid performance.

TUESDAY: Big Brother bowed out with a series average of 1.2m as E4 comedy Wasted got underway with a below par performance.

Wimbledon and Euro 2016 helped boost BBC iPlayer to 290m requests in June, well above the 250m generated the previous year.