Alex Farber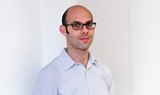 Alex joined Broadcast as senior reporter in February 2010 from New Media Age magazine. He is responsible for overseeing the Broadcast website.
He also edits the multiplatform page of the magazine.
http://twitter.com/alexfarber
Contact Info
Alex Farber
Web Editor
iPlayer viewing rose to its highest-ever level over Christmas – generating almost 70m views over the seven-day period.

WEDNESDAY: BBC2's timely look at the NHS delivered an audience in excess of 2m as Gogglebox-inspired Common Sense struggled to find a sizeable crowd.

The growth of video consumption on emerging platforms such as Snapchat and Instagram offers broadcasters a valuable opportunity to target hard-to-reach young millennials, according to a study by research house Ampere Analysis.