A delegation of Chinese TV industry executives is heading to London in September to forge ties with UK indies and broadcasters as part of the Screen China event.

Bectu has threatened to derail production on dramas including Call the Midwife and Doctor Who if a long-running pay dispute is not resolved.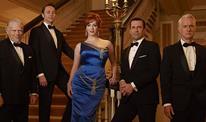 Mad Men returned for a seventh series on Wednesday with a meagre audience of 28,500 - as Channel 4's How to Get a Council House was back with record ratings.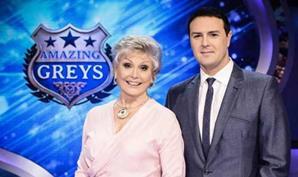 Broadcast's Talking TV podcast returns with a John Kaye Cooper interview and more on BBC commissioning quotas.
Producer Richard Broke, whose credits included Winston Churchill: The Wilderness Years, has died

With several sites closing, studio owners must react to changing demands, says Piers Read

TV Collective founder Simone Pennant on bringing Lenny Henry's diversity vision to life

Candidates will have to prove their online ambitions to land job says Chris Curtis

Baffled by the doublespeak spouted by commissioners? Help is at hand from Steven D Wright

Ian Russell explains how to make six docs for nine territories in four weeks

From consent forms to fast cuts, Julian Dismore reflects on 25 years of ob docs

Big-budget productions offer risk and reward in equal measure
The Cornish moors of Daphne du Maurier's story were even more breathtaking than director Philippa Lowthorpe could have believed

UKTV is looking to shift its focus to entertainment and improving its indie relationships

We didn't need a miracle but what we achieved on a modest TV budget wasn't far off, says Justin Hardy

Filming lions and elephants over two years in Botswana, Brad Bestelink witnessed some extraordinary scenes

The head of Sky News discusses his efforts to boost the number of female experts on screen

Unlocking the potential of mobiles for TV

This animated tale of football obsession is British through and through, says Tim Searle

How the Investigative Journalism Scheme has helped Balihar Khalsa prepare for the world of current affairs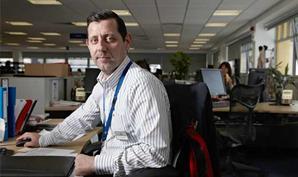 "He undermined his argument with soundbites from the usual Socialist Worker types"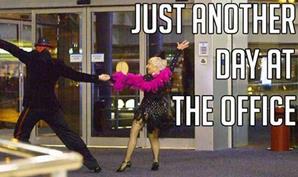 "Those electro Ukrainian men will work at stoner festivals all over Europe."
---