The scandal surrounding 18th century aristocrat Lady Seymour Worsley is to be turned into a one-off factual drama produced by Wall to Wall for BBC2.  

Chalkboard TV will bring festive cheer to ITV2 with its first UK commission exploring office Christmas parties.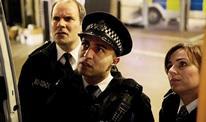 THURSDAY: The final episode of Channel 5's chilling series about Fred and Rose West drew almost twice as many viewers as Danny Boyle's Babylon on Channel 4.