The Cinema and Television Benevolent Fund (CTBF), the charity best known for its Royal Film Performance, is to premiere the series five opener of ITV drama Downton Abbey at Leicester Square.

Britain's worst dental problems are to be examined in a BBC1 series from The Secret Life of Students indie Raw Television.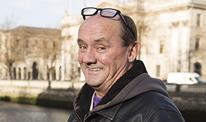 THURSDAY: An appearance by Mrs Brown's Boys star Brendan O'Carroll helped BBC1 format Who Do You Think You Are? to over 5m viewers - its biggest audience in three years.