Nick Thorogood is to leave Food Network owner Scripps Network after five years.

Small- and medium-sized factual British producers could be squeezed out of the US commissioning gold rush unless they work with talent agents.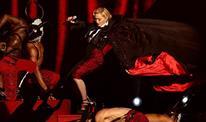 WEDNESDAY: Madonna helped The Brit Awards to recover from last year's stumble but the annual event was unable to beat The Great Comic Relief Bake Off.