Ofcom has opened a fresh consultation to investigate whether Sky should continue to offer its Sky Sports channels to rival pay TV operators.

Syfy has picked up the TV rights to CBS Studios International's Extant after it launched earlier this year on Amazon Prime Instant Video.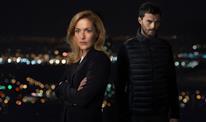 THURSDAY: The conclusion of Gillian Anderson's BBC2 drama The Fall arrested a series high of 2.5m.