Former Curtis Brown agent Tally Garner has set up an indie and struck a distribution partnership with Endemol.

Psychological illusionist Katherine Mills is to perform mentalism and magic on Watch after the channel ordered an Objective Productions format.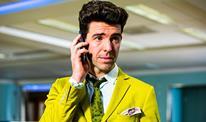 TUESDAY: Channel 4's audience for thriller Utopia remained steady although it was outperformed by Sarah Millican on BBC2 and Channel 5's Big Brother.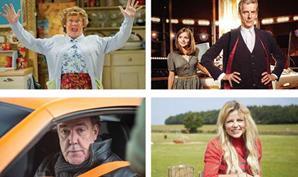 This week Talking TV focuses on the BBC's proposal to scrap its quota system - and goes behind the digital rig of Channel 4's Secret Life Of Students.
"He was a true friend to many and a great colleague to us all"

BBC in-house must be prepared to 'do or die' in commissioning arena

How the corporation tackles them could decide its future direction, says Chris Curtis

MCNs are hot property, but market is fragmenting, says Kate Bulkley

It's encouraging to see the BBC taking heed of indies' calls to liberate in-house production

Cat Lewis feared Tony Hall was dragging the BBC backwards - until he announced a creative revolution

The BBC must avoid the bureaucracy of the Birt era in its plans to cut production quotas

Scrapping BBC quotas may be a double-edged sword for indies, says Broadcast editor Chris Curtis
Ed Sunderland's story of 800m Olympic champion David Rudisha

Health and safety training is becoming easier thanks to shorter courses and more online options

Travelling to remote places without a fixer made our job harder - but enriched our film says George Pagliero

The managing editor discusses increasing the number of women experts and leading the way on BAME representation.

A series that tells us something about a generation of young men, not just their military training

Children's Media Conference delegates endorse campaign to extend tax breaks to live-action kids' shows.

Utopia flashes back to the 1970s for series two's opener. Olly Grant reports from behind the scenes

Broadcaster struggles to live up to 2013 as strong new dramas can't quite hit Broadchurch's highs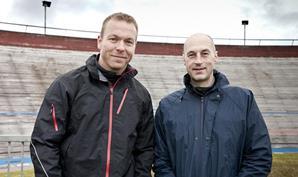 "How to Win Gold was such a fascinating and well-made piece of television that it even had me hooked."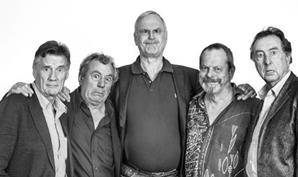 "Crikey! Must be a lot bleeping going on!"
---