The Home Affairs Committee (HAC) has fully exonerated a controversial BBC report about a police raid on Sir Cliff Richard's home in August.

Will Smith, director of programmes at RDF Television, is to leave the Zodiak Media-owned production company.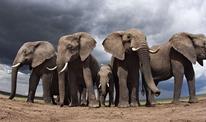 THURSDAY: Sir David Attenborough's Life Story failed to hit the heights of Africa for BBC1, as Channel 4's Educating the East End bowed out with half of Educating Yorkshire's audience.