The BBC has opened talks with producers about BBC3's online content plans as the corporation prepares to publish a formal blueprint for the channel's future next month.

The BBC risks creating a "significant market distortion" when BBC Productions is hived off into a commercial entity if it is not transparent about in-house costs.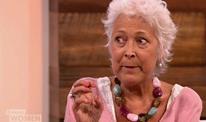 Lynda Bellingham's final TV interview helped Loose Women to its biggest audience in more than two years - as ITV2 enjoyed success with the Mobo Awards.