Click to see how ITV2 stands to benefit from its acquisition of the BBC3 series.

Fremantle Media UK comedy label Retort has hired Vera Productions' Rebecca Parkinson as its head of production.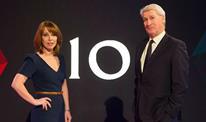 THURSDAY: Channel 4's election special registered 2.7m viewers, significantly down on the audience who tuned in to the opening head-to-head Leaders' Debate on ITV five years ago.