Tony Hall: BBC must reinvent public broadcasting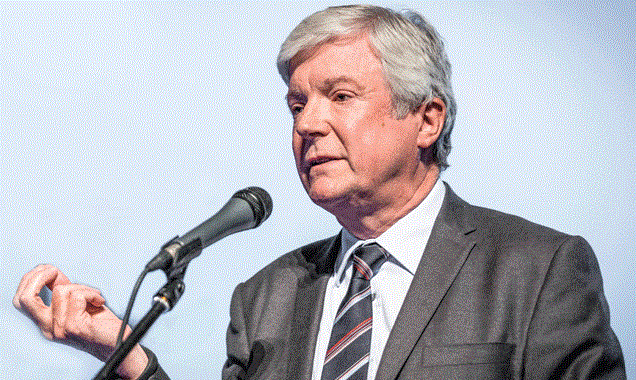 The BBC is to overhaul iPlayer in a bid to "reinvent public broadcasting for a new generation" as it enters its new charter period.
In a speech today (11 January) director general Tony Hall will laud the digital video service as the "biggest revolution of the last charter" and challenge it to "make the leap from a catch-up service to a must-visit destination in its own right".
He will set staff the challenge to "continue to pioneer new technology" and say that the BBC needs to find ways to "fundamentally reinvent the iPlayer", incorporating AI and voice recognition into the on-demand player.
"Our goal, even in the face of rapid growth by our competitors, is for iPlayer to be the number one online TV service in the UK," he will say. 
"That will mean doubling our reach, and quadrupling the time each person spends on it every week.  And we want do it by 2020.  That's tough, but I know we can do it."
iPlayer currently attracts 10m consumers each week, who watch an average of 30-minutes of content. Hall's targets will mean this figure will grow to 20m individuals, consuming 2 hours of progamming.
Some 3m monthly users currently sign-in to the service to receive a more personalised experience.
National asset
The ambitious new online targets are among a raft of priorities for the next charter, that Hall will communicate in a speech to staff from Birmingham on Wednesday morning. 
Hall will challenge the BBC to build on its position as a national and global asset by making "creativity, culture and global ambition" the lynchpins of its strategic ambition.
Setting the BBC's position in the context of a rapidly changing post-Brexit world, he will suggest it is more important than ever for the BBC to remain a trusted news source for both breaking stories, while placing greater emphasis on in depth analysis, or "slow news".
On the BBC's commercial subsidiaries, he will set out the corporation's potential to become a greater economic and creative presence in the UK and abroad.
BBC Studios "represents a true revolution" for the way in which the corporation sources content, with Hall due to reveal a forthcoming project that will set the benchmark for its potential.
He will also flag the vital role BBC Worldwide must play in exploiting the IP generated by Studios. "My challenge to Worldwide is to look again at how we best grow our business to deliver more returns back to BBC public service – to reinvest in yet more great British programmes and services."
Hall will say that after a period of stabilisation following restructuring of the organisation, the challenge will be to accelerate change.
"Reinventing the BBC for a new generation is where I will be pouring all my energies," he will say. "By the time we reach our centenary year in 2022, I want a BBC that is irresistible to all our audiences. In a world of near-limitless choice. I want people to carry on choosing us."