Roll on the non-scripted revival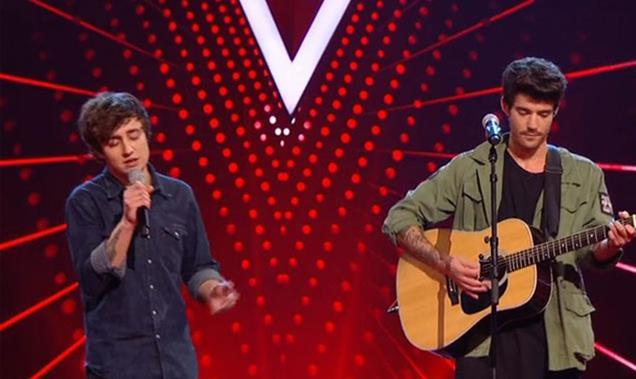 Super-indies refocus efforts as Sky prepares major launches
Netflix and Amazon have been driving up drama ambitions and tariffs in equal measure, but there was evidence at the Media Summit of producers and broadcasters attempting to supercharge non-scripted programming.
Rather than wringing their hands at the prospect of being left behind by period epics, there is a concerted effort to step up to the challenge.
It's easy to see why: All3Media chief exec Jane Turton said non-scripted remains incredibly attractive, estimating that shows such as The Voice or one of Fremantle's monster formats can generate £60-70m profit a year.
"Purely from a returns perspective, non-scripted will make you richer [than scripted], because of the deficits, the recoupments, and some of the compromises you're having to make on rights for drama," she said.
Of course, it's not easy. UK formats such as Gogglebox, Hunted and First Dates are successful around the world, but there has been a dearth of new behemoth entertainment shows in recent years.
NBC Universal president of international television production Michael Edelstein wondered whether fragmenting viewing patterns and the emergence of SVoD has made establishing a megahit much harder, and indicated that broadcasters may need to "recalibrate" how they approach entertainment.
A creative reassessment would be exciting, and Phil Edgar Jones, Adam Macdonald and Zai Bennett have been quietly plotting just that at Sky.
Perhaps inspired by its success in Italy, where Sky 1 is home to the likes of MasterChef, Got Talent and The X Factor, the plan is to go big on a number of new entertainment formats.
Managing director of content Gary Davey offered an insight into the strategy of focusing on fewer, bigger hours that really matter, and told Media Summit delegates that Sky is paying more attention to some of the traditional pillars of broadcasting.
"There's lots of great TV around, but we need to be brutal and honest about the shows that get talked about, that penetrate, that get people excited. If that means we're doing shows that sound quite like free TV – well, sure. We want to be in the business of great TV that people value."
That means delivering entertainment formats of scale that attempt to match viewers' expectations, which have been sent sky-high by the drama boom.
Davey talked of the value of shows that viewers attribute to a Sky channel and that register high on its passion score index. The pay-TV giant's next slate will be fascinating – expect some big swings.
Chris Curtis is editor of Broadcast