OVERNIGHTS: 11 - 17 April 2014
Friday

Weekend Escapes with Warwick Davies got underway with 2.7m viewers on Friday, down on his previous outing for ITV.
Saturday

Britain's Got Talent returned for a seventh series on Saturday with its biggest launch ratings on record.
Sunday

Bubba Watson's victory in the Masters helped BBC2's golf coverage peak with an audience of 2.4m on Sunday.
Monday

Game of Thrones continued with nearly 820,000 viewers on Monday, as ITV's crime drama Undeniable lost 350,000 viewers.
Tuesday

The Call Centre phoned in its biggest audience on record on Tuesday night, as BBC2 launched two new factual shows to solid ratings.
---
OVERNIGHTS: 4 - 10 April 2014
---
OVERNIGHTS: 28 March - 3 April 2014
---
OVERNIGHTS: 21 - 27 March 2014
---
OVERNIGHTS: 14 - 20 March 2014
---
OVERNIGHTS: 7 - 13 March 2014
Friday

Broadcast Award-winning Gogglebox returned for a third series on Friday with its biggest audience to date.
Saturday

Ant & Dec's Saturday Night Takeaway overtook The Voice UK for the first time this year on Saturday.
Sunday
Call The Midwife bowed out with a series low but still easily won the 8pm slot on Sunday night.
Monday

Michael McIntyre's talk show launched in line with Graham Norton's 2005 chat show The Bigger Picture on Monday.
Tuesday

BBC1's Shetland returned with a million fewer viewers than last year's pilot, but still outplayed ITV's Champions League football on Tuesday.
Thursday

C4's second space documentary kept the channel's ratings in orbit with 1.6m viewers.
---
OVERNIGHTS: 28 February - 6 March 2014
Friday

BBC1's Jonathan Creek returned for its first full series in a decade with 6.3m viewers on Friday – more than three times the audience of ITV's new comedy drama Edge of Heaven.
Saturday

The Voice UK's audience took a tumble as it entered its battle rounds on Saturday, but it still managed to fight off Ant & Dec's Saturday Night Takeaway.
Monday

Great British Bake Off judge Mary Berry served up another treat for BBC2 viewers on Monday as her solo series drew more than 3m viewers.
Tuesday

The third series of Death in Paradise bowed out on Tuesday with an average audience around 400,000 viewers larger than the previous run.
Wednesday

Family Guy was the only show to top 500,000 viewers for BBC3 on Wednesday as Festivals, Sex and Suspicious Parents and Ja'mie Private School Girl were below slot average.
Thursday

BBC2's 37 Days launched with more than 2m viewers on Thursday, while Birds of a Feather has secured a recommission after smashing the slot average.
---
OVERNIGHTS: 21 - 27 February 2014
---
OVERNIGHTS: 14 -20 February 2014
---
OVERNIGHTS: 7 - 13 February 2014
---
OVERNIGHTS: 31 January - 6 February 2014
Friday

Silent Witness bowed out with a series average of 5.5m viewers on Friday, as The Last Leg returned with a strong performance.
Saturday

The Voice UK turned up the volume with its best performance of the series on Saturday, as England's Six Nations debut tackled nearly 6m viewers.
Sunday
Dragons' Den ended its latest run with a strong performance on Sunday, while The Musketeers continued to struggle against Mr Selfridge.

Top Gear drove off with its biggest series debut audience in three years on Sunday, as The Jump dropped to a series low.
Monday

The finale of Channel 4's The Jump lost out in the race with Channel 5's Benefits Street-inspired debate on the welfare system on Monday.
Tuesday

Channel 5 out-foxed Channel 4 for a second consecutive night on Tuesday at 9pm, as its Age-Gap Love doc helped force The Taste to a new low.
Thursday

BBC1's return to Pound Shop Wars proved profitable on Thursday, as the documentary pulled in nearly 5.5m viewers.
---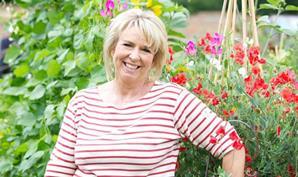 "What do you expect? It's about English allotments – it's going to be parochial."