Going Postal producer Storm Theunissen says fostering community relationships was key.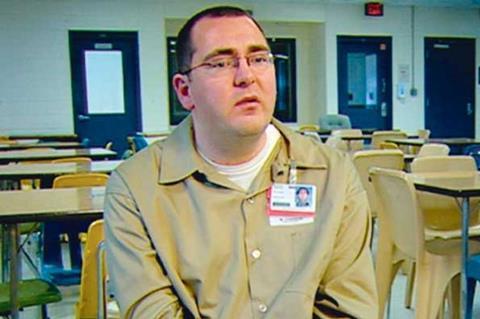 Going postal
Producer: Storm Theunissen
Production house: Blakeway Productions, a Ten Alps company
The challenge: To persuade all sides involved in a fatal school shooting, including the perpetrator, to tell their story on TV
TX: Going Postal airs on 25 May at 10pm on BBC2
Following the Columbine High School massacre, those affected not only had to deal with overwhelming grief, but also contend with the relentless intrusion of the world's media. Ten years on and there have been many similar shootings in America, but these violent episodes aren't limited to schools and colleges. Since the '80s, there have been a bewildering number of workplace shootings across the US. The headlines mainly concentrate on incidents with the highest body counts. Cases where the victims are poor or Mexican are rarely investigated in any detail.
Our biggest challenge making Going Postal was dealing with deep resentment of the media and police in affected communities. We spent a lot of time nurturing relationships with survivors, families of victims and those closest to the perpetrators. Being from outside America helped – a foreign accent goes a long way in the Midwest – but mainly it was time spent off-camera, sitting for hours in peoples' homes and churches listening to stories about their lives.
The business of filming in small towns where everyone knows each other added to the sensitivities, especially when we interviewed Michael Carneal, who murdered three school children in Paducah, Kentucky when he was just 14.
Being honest about wanting to hear all sides of the story meant there was no protest when Michael gave us permission to interview him in prison, despite his notoriety. I'm sure the community support for our project was a factor in why he agreed, despite his aversion to publicity. It was also why his lawyers and the prison authorities allowed him to do his first major TV interview. It helped that our producers were very experienced in filming in prisons.
There are considerable legal and journalistic challenges documenting cases where juveniles have been accused of murder or have been associated with the crime. In Michael's case, other youths were alleged to have had prior knowledge that a shooting was going to take place.
Having a strong grasp of American state laws helps. We were fortunate that the American legal system is much more forthcoming with information than in England, but being incredibly cautious about people's information was our overriding concern.
What has resulted is a complex film that attempts to diagnose the deeper social grounds of such a troubling phenomenon.