Broadcast shines the spotlight on a new comedy from Warner Bros TV.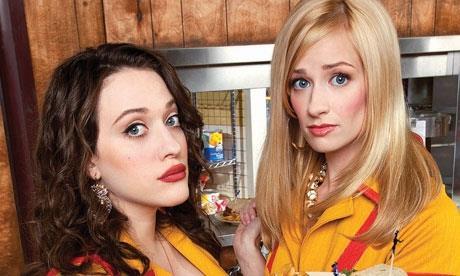 Make 'em laugh
Comedy was high on the agenda at this year's LA Screenings and one of the stand-out titles was 2 Broke Girls. Set in New York City, it follows two young waitresses: Max, who comes from a working-class family, and Caroline, who was born rich but has since fallen from grace. They soon become friends and set out to raise $25,000 to open their own cupcake store.
Chance of survival?
High. Buyers and advertisers have singled out the half-hour comedy as one of the titles most likely to prove a breakout hit when it begins this autumn.
Who's showing it?
US network CBS will launch the comedy in September in an 8.30pm slot, scheduled between hit shows How I Met Your Mother and Two And A Half Men. Buyers from Channel 4, Channel 5 and Sky will almost certainly be bidding for the show.
Who's making it?
The series was created by Michael Patrick King, who wrote all the season premieres and finales for Sex & The City, and comedian Whitney Cummings for Warner Bros Television.