Channel 5 has acquired US epic fantasy drama The Shannara Chronicles for youth-skewing 5*.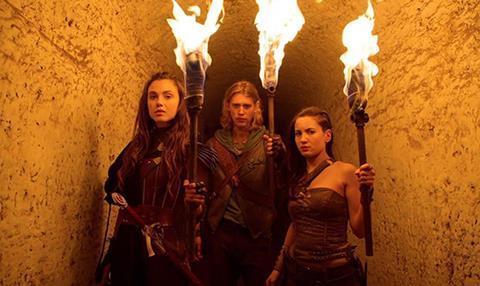 The Viacom-owned broadcaster has struck a deal for the series, which launched on US cable network MTV earlier this month, with distributor Sonar Entertainment.
It is the latest US drama acquisition for 5* following Viacom's deal to buy the reboot of sci-fi series Heroes Reborn.
The Shannara Chronicles is based on a 26 volume book series by Terry Brooks that tells the story of an Elvin princess, a bandit and a half-Elf tasked with stopping the end of the world.
The 10 x 60-minute TV adaptation was created by Smallville showrunners Alfred Gough and Miles Millar, who exec produced alongside Iron Man director Jon Favreau. It was filmed in New Zealand.
Channel 5 head of acquisitions Katie Keenan said: "The Shannara Chronicles, one of the hottest shows in the US right now, is the next chapter in our growing number of young skewing programmes on 5*."