BVE 2016: Channel 4 chief executive David Abraham hailed the importance of terrestrial TV during his keynote speech at BVE earlier this week.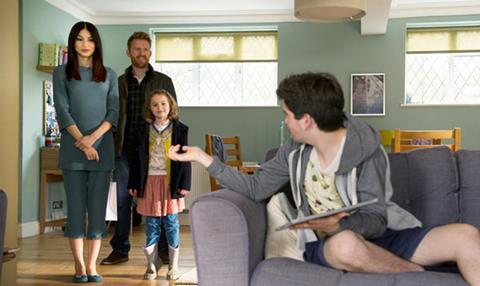 Following BBC3's move online last week, Abraham pointed to the role that terrestrial TV plays in drawing audiences to content as he spoke of his vision for a "flexi-linear" approach that combines the traditional, linear transmission of programmes with OTT services.
"If you took everything off Netflix that had a window on another network somewhere, there wouldn't be much left, but they are brilliant at peppering that around their original shows," he said.
"To make shows famous, you are best off putting them on a terrestrial channel to get millions of people to sample them. But the way an afterlife of a show works, in concert with online viewing domestically and globally, is a much more interrelated thing.
"Humans, for example, is a coproduction and I am sure that in some countries it has been picked up by OTT players, so you get a patchwork quilt of rights.
"Most commentators believe the BBC3 move is as much to do with reducing budgets as it is to about seeing how a channel can exist entirely online," he continued. "As an experiment it is unique, because it has been switched off after only 10 years as a linear channel, so it's not really a replicable experiment."
The C4 boss added that he expects the broadcaster's All4 offering to become "more of a destination", with its own particular tone of voice. He said the OTT service could be made more topical and reflective of daily current affairs. "We are thinking about [All4 being] more than simply an echo of what is on other channels, and that is a process that is ongoing."
UHD ON CHANNEL 4
The shift to UHD is likely to be "longer and slower" than the transition from SD to HD, according to Abraham. "I can't bear watching anything on C4 that is not in HD but, strangely, viewers have been less sensitive to watching SD signals, which surprises me," said the C4 boss.
When asked about the timescale for C4 to begin airing UHD content, Abraham said C4 was shooting some films and drama in "new formats to hedge our bets".
He added: "Live sports and movies will lead the way… the direction of travel is clearly bigger, better and sharper. But there is also an arms race between manufacturers in terms of which format will win out in the end. It's still unclear."