Five chief executive Dawn Airey has welcomed the "end to the uncertainty" surrounding Five in a message to staff following its sale to Richard Desmond.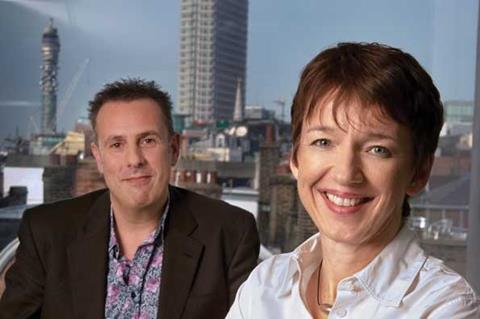 Airey, who is understood to want to remain with Five following the deal, emailed staff moments after the £103.5m deal was done to reassure them about its future under new ownership.
"It's a welcome move because it brings to an end the uncertainty that has hung over us for many months," she said. "We now move forward under the ownership of a successful media company that wants to grow our business and has exciting plans for the development of Five. We very much look forward to working with them."
Airey went on to say that the goals of Five and Desmond's Northern and Shell empire were closely aligned.
"We've always had a reputation for confounding critics and defying expectations. So has Northern & Shell, whose company motto translates as 'nothing is difficult for the strong'. We both want to win and that's precisely what we're going to do."
The will be close scrutiny of Desmond's plans for the broadcaster, with differing opinions on whether he will ramp up investment or look to cut the programming budget.
At the start of this month, Five channel controller Richard Woolfe urged whoever was going to buy Five to pump money into the broadcaster to acheive its full potential.
He said: "I don't know who is buying us but whoever does I would like them to see the huge potential of Five. We have the right people in place to make that happen. When we lost one-third of our staff and a chunk of our budget, we didn't fall off a cliff. Moving forward we can continue to grow, but we need the resources to be able to do that."
RTL agreed the sale with Desmond earlier this afternoon, with the broadcaster changing hands immediately.