US execs vow to stop casting white actors to voice BAME characters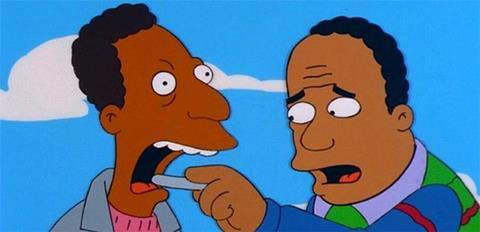 The animation sector is entering a period of reckoning as white actors relinquish their roles voicing BAME characters, while Sandra Oh has decried the UK's lack of diversity behind-the-camera.
The creators of The Simpsons, BoJack Horseman, Big Mouth and Apple TV+'s Central Park all expressed regret over the weekend at having cast white voiceover actors as they revealed plans to correct past wrongdoings.
The Simpsons will no longer use white actors to voice characters from other ethnic backgrounds, following Hank Azaria's move earlier this year to stop playing Indian-American character Apu after 30 years.
"Moving forward, The Simpsons will no longer have white actors voice non-white characters," the producers said in a short statement.
Meanwhile, Netflix animated comedy Big Mouth's Jenny Slate, who voices black character Missy, has stepped down from her role, as has Kristen Bell in Apple TV+'s musical series Central Park.
"We made a mistake, took our privilege for granted and we're working hard to do better moving forward"
Big Mouth creators Nick Kroll, Andrew Goldberg, Mark Levin and Jennifer Flackett apologised in an Instagram statement and expressed regret for their decision to cast Slate in the first instance.
"We made a mistake, took our privilege for granted and we're working hard to do better moving forward," they added.
Bell said her being cast in Central Park showed "a lack of awareness of my pervasive privilege".
She added: "Casting a mixed-race character with a white actress undermines the specificity of the mixed race and Black American experience.
"It was wrong and we, on the Central Park team, are pledging to make it right."
Although BoJack Horseman has now concluded its six-season run on Netflix, show creator Raphael Bob-Waksberg took to Twitter last week to express regret that Vietnamese-American character Diane Nguyen was voiced by a white actor, Alison Brie.
Sandra Oh: UK lagging behind US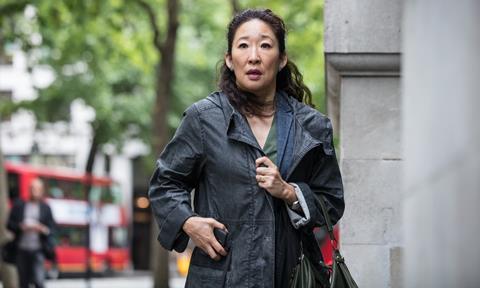 Meanwhile, Killing Eve and Gray's Anatomy star Sandra Oh said the UK TV industry is "far behind" the US in terms of off-screen diversity.
In conversation with Kerry Washington for a YouTube Variety series, Oh contrasted her experiences working with the likes of Shonda Rhimes in the US to Sid Gentle's BBC America thriller, where she said she is often the only Asian person on set.
"The development of people behind the camera is very slow in the UK," she said.
"Sometimes it would be me and 75 white people and I have not come from that [in the US]. My film career has been much more independent, mostly working with women and women of colour."
British talent such as Steve McQueen and Riz Ahmed have recently expressed similar sentiments.
The BBC's diversity masterplan, issued last week, is set to force all new commissions to hit a 20% off-screen target for BAME, disabled and working class talent from next year.