As a UKTI-led delegation, including BT, Argosy and international co-production initiative The Bridge, visits the Philippines, trade & investment manager April Cheng reveals the opportunities available for British producers.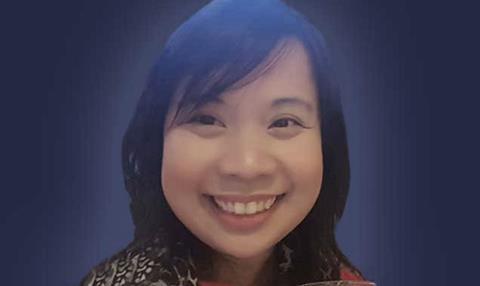 What opportunities does the Philippines present for UK companies?
As one of the largest English-speaking populations in the world (estimated population 100m) the country presents opportunities for the UK in various sectors such as infrastructure, creative industries, and retail.
The British Embassy and UKTI Manila, together with our partners, have been finding ways to work with UK companies through the GREAT campaign.
Now in its third year, the campaign includes various focussed and public-facing activities to highlight the best of British business and culture, which included National Theatre Live screenings and trade missions such as the one this week, culminating in the GREAT British Festival.
What have you got planned for the UK contingent?
The trade mission comprises of 11 companies in the telecoms and broadcast industry.
Activities will include a series of high-level meetings with executives from the leading telecommunications and broadcast companies in the Philippines. The delegation will be able to present their companies and their services/ products and also hear first-hand what projects and requirements these local companies are rolling out as well as what they've got going on in the pipeline.
Who are the main TV companies in the Philippines and what are they looking for content wise?
There are three major players in the Philippine broadcast industry namely ABSCBN, GMA Network and TV5. Content-wise there are opportunities for animation/children's shows, documentaries and formats.
How are UK formats/ production companies regarded?
UK formats have a big following in the Philippines and popular shows include The X Factor, Big Brother, Got Talent, Downton Abbey, Sherlock, and Doctor Who.
Are there opportunities to form partnerships with local partners/ production companies?
There have been examples of film partnerships - Bourne Legacy was shot in the Philippines and the US producers partnered with a local production company that had foreign coproduction experience.
What genres go down well with Philippine audiences?
Talent shows, comedy, dramas. The Filipino audience resonate well with stories that are aspirational and those with a "feel-good" story.
What device is most likely to be the audiences' second screen?
Filipinos access their shows via the internet – through their computers, tablets and their mobile phones. A number of Filipinos would have more than one mobile phone or would at least have a tablet which they use to play games or watch content.
What key advice would you give to producers wanting to do business in the Philippines?
Invest time in getting to know the market and how it works. Relationships are key so you should consider taking time to meet these potential/clients.
What are the main challenges of doing business in the Philippines?
Foreign producers need to think carefully how to make the Philippine audience relate with the themes and concepts that are unfamiliar.
This, of course, is not something that is insurmountable given that there are more Filipinos now who have had the opportunity to travel and be exposed to other cultures.
We ran a National Theatre Live Screening as part of the Embassy's GREAT campaign, which was something quite new to Filipinos, and it was really well received.