NAB 2015: AJA has released v1.2 firmware for its CION 4K camera, while Atomos has announced support for external AJA Raw recording on the camera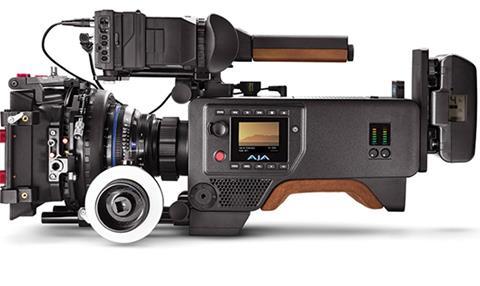 The field-upgradeable software update to the 4K/UltraHD and 2K/HD camera brings CION users additional image improvements, new features, new LUT support and several other enhancements.
It is available for free download..
In related NAB news, AJA and Atomos jointly announced that the Shogun portable recorder will support external recording of AJA Raw files captured by the CION.
Video levels and white balance performance have been improved in the v1.2 firmware and there are additional gamma and colour correction options for higher EI 800 and EI 1000 values.
An auto white balance alarm notifies users if an image does not contain a sufficient value of white or grey to perform an appropriate white balance and reverts to the unity setting.
There's also a new time lapse indicator and expanded RGB output, meaning SMPTE or full RGB range values can now be selected for the main SDI outputs.
Atomos Shogun users will now be able to record CION's AJA Raw at 4K and UltraHD resolutions, at up to 60fps.
"We're delighted to announce RAW and Avid DNxHR support for the CION at NAB this year, offering both AJA and Shogun customers enhanced functionality and flexibility," said Jeromy Young, Atomos CEO. "CION's unique design and pristine image quality have captured the attention of Shogun users and we simply had to support it."
The AJA Raw format offers simple post production workflow options as it is processed into a common DNG file wrapper supported by major content creation, editing and finishing tools, including new ingest/playout support in AJA 4K desktop products.
AJA also launched #TryCION, a new promotion seeding 100 CION cameras with qualified shooters. This new program, currently only available in North America, provides filmmakers, cinematographers and camera operators with easy access to CION to see and experience the camera first hand in production.