TUESDAY: The final episode of Channel 4's The Auction beat BBC2's Shop Girls – as the World Cup coverage peaked with 8.6m.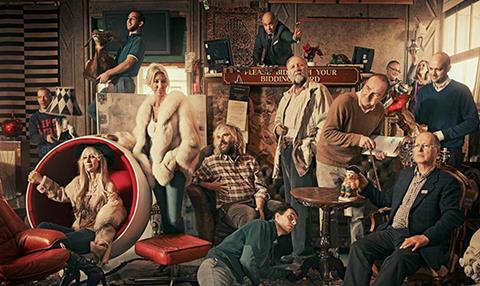 The Auction House (C4) 9pm-10pm
1.6m (7.5%)
The Dragonfly doc bowed out with a series low pulling its series average down to 1.7m (7.7%). However the performance was still up on the channel's 1.3m (5.7%) slot average for the past 12 months.
Across the three parts more than 60% of the audience was female, according to overnight data supplied by Attentional.
Shop Girls (BBC2) 9pm-10pm
1.3m (5.9%)
Opposite on BBC2, three part doc Shop Girls slipped by around 300,000 from last week's opener.
World Cup Live (BBC1) 8.30pm-11.45pm
7.1m (39.7%)
The final quarter final match in the competition, in which Belgium beat the USA in extra time, peaked with 8.6m (39.7%) in the five minutes from 9.45pm as the first half wound down.
ITV aired a repeat of Benidorm from 9pm which entertained an audience of 1.6m (7.6%).
Rebels of Oz (BBC4) 9pm-10pm
275,000 (1.3%)
The two-part doc examining the impact of Australians including Clive James, Barry Humphries and Germaine Greer got underway with an audience below the 443,000 (2%) slot average.