The issue of audibility continues to rear its ugly head. So where in the production and post workflow do the problems occur?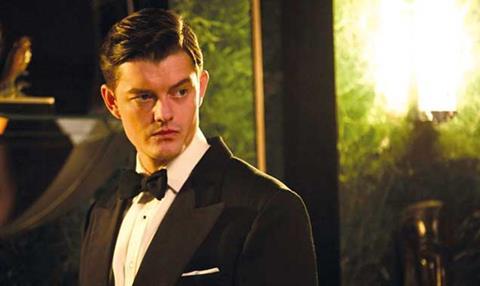 There was a time when complaints about bad language, sex and violence on television grabbed all the attention.
While these can still be contentious issues, in recent years they have been eclipsed by something even more likely to have people jumping up and down: mumbling. And, in particular, indistinct dialogue in major TV dramas.
But the issue of audibility is nothing new.
Back in 2007, The Voice of the Listener andViewer asked the BBC to address the subject, with the results of a BBC TV Audibility Survey eventually appearing in March 2011.
It concluded: "Audibility is usually a combination of factors. For example, a strong regional accent recorded in a noisy location; a softly spoken contributor looking away from the camera; background music or people talking over each other."
Then came Jamaica Inn, the BBC's big show for Easter 2014. The combination of almost impenetrable Cornish accents and intense, murmuring delivery, particularly by actor Sean Harris, sparked a torrent of complaints and the creation of a new 'gate' suffix: 'Mumblegate'.
The BBC blamed "issues with the sound levels" and said these would be addressed for the remaining two episodes. When this did not solve the problem, the broadcaster conceded that a "variety of factors" could be responsible.
Since then, mumbling has regularly returned to the spotlight.
The pilot for Channel 4's Babylon in 2014, the second series of ITV's Broadchurch in 2015, the 2014 BBC-RTÉ co-production Quirke and series two of BBC1's Happy Valley in 2016 apparently had some viewers resorting to subtitles to understand the dialogue.
This year's 'Mumblegate' has been BBC primetime drama Taboo and, more recently, SS-GB. The BBC had the latter series rebalanced, but this just made Sam Riley's buttoned-down performance and strangulated 1940s English accent more obvious.
Behind all the point-scoring and indignation are some serious questions. Is indistinct dialogue in TV drama wholly down to the actors? What can the technicians and director do about it? And are things getting better?
Collective responsibility
"I feel passionately that audibility problems shouldn't happen," says director Euros Lyn. "As directors and storytellers, we want the audience to understand what we're trying to say and what the actors are saying, because so much time has gone into the script."
Lyn, whose directorial credits include Doctor Who, Broadchurch, Happy Valley and Last Tango In Halifax, dismisses the idea that poor sound recording is to blame and says there is instead a collective responsibility among those working on set and in post-production.
"There is an obligation on us as craft people – actors, directors, sound recordists, dubbing mixers – to try to make a realisation of the script. It isn't reality, it's highly contrived and takes a lot of time and art to bring to the audience."
There are, Lyn observes, many things that can obstruct great sound: "An actor who feels projecting gets in the way of the performance; a director under time pressure, who isn't able to do a retake; shooting under a flight path. In the first case, it's my job to help the actor find a way through their interpretation to give a truthful performance that can be heard and understood.
"Actors want the audience to get what they are trying to do. But where someone is giving a 'small' performance, it is up to me as director to say we're losing what is being said. Actors usually respond to that."
The point has been made that because the director and other members of the production team are following the script, they may not register a line as indistinct.
There were suggestions that this was the case on series two of Happy Valley. Writer Sally Wainwright directed four of the six episodes (and one in the first series), leading some in the business to privately say she was too close to be objective.
"A director is dealing with a million things, including following the script," says Lyn. "The sound recordist can be a huge help because he or she can be objective and is focused on getting good sound. "I'm not sure what happened on the second series of Happy Valley, but I know Sally Wainwright is passionately dedicated to telling stories. I directed three episodes of series one and we worked very hard to make sure the Yorkshire accents were authentic and comprehensible. That included working with the actors on set and in post doing ADR [automated dialogue replacement]."
Reporting problems
"It's my responsibility to report any problems or potential problems with intelligibility," says sound recordist Simon Clark, who is also head of production sound at the National Film and Television School (NFTS).
His credits include Waking The Dead, The Promise, Secret State and Wolf Hall. Clark's latest project is a political drama by writer-director Peter Kosminsky, with whom he has collaborated for 10 years. Two Kosminsky productions – The Government Inspector and Peter Straughan's adaptation of Wolf Hall - featured Mark Rylance giving withdrawn, softly spoken performances.
"On Government Inspector, Mark Rylance said what he was going to do, because Dr David Kelly was incredibly quietly spoken. As he has the stage training and technique, the diction is there and he can give the illusion of being quiet while still being understood."
Problems occur, Clark says, when an actor is not only quiet, but mumbling: "It's not just about level." If there is such a problem, the first step for Clark – and other production sound mixers and recordists – is to go to the director.
"It's up to them to take it further," he says. "By doing that, I have discharged my responsibility. If he or she disagrees or doesn't care, I can take it further myself by talking to the producer or sending a memo. The problem is that an incredibly internalized performance can get to the point where the background noise is louder than the voice. After I point that out, the director may speak to the actor. Some ask me to have a word, but you should never do that without the consent of the director."
Comparisons are often made with US episodic dramas, in which the male actors growl from the backs of their throats and their female counterparts whisper. But they seem to be generally intelligible. Clark says this is due to most American TV productions being made on acoustically treated sound stages. By contrast, a lot of British drama is shot either in untreated fi lm studios or at noisy locations.
"I worked on series one of Line Of Duty, part of which was shot in the old Bank of England building in Birmingham," Clark says. "It was derelict and next to a main road, so there was no consideration about noise – but it looked good. That and the glass-box interview room were tricky, but we managed."
"Dialogue is the key and it needs to be heard at all times," says re-recording mixer and ADR/dialogue editor Simon Hill, whose credits include Doctor Thorne and Paranormal Witness. "Some things can be throw away but any more than a few words and it becomes an issue."
In these situations, he says, it is the role of the post-production team to recognise and fix the problem. Based at Halo Post Production in Soho, Hill is primarily a re-recording mixer, but has extended into dialogue editing and ADR.
"Doing both is becoming the norm and is really useful," he says. "It makes sense because you're there from the start of the process, rather than just coming in for the mix at the end. This means you've got an ear on everything."
Re-recording lines
When a problem is highlighted, Hill says, the approach is usually to see if there is an alternative take or an isolated mic recording.
"If something has background noise or is indistinct, we can use processing software from the likes of iZotope and Cedar," he adds. "But too much of that can start to make it sound as though it is underwater."
The other route is to re-record lines in ADR, which can be met with resistance by actors identified as delivering hard-to-hear lines. "Some don't like to be told they're mumbling – they see it as insulting," says Hill. "Sometimes we have to tell a little white lie and say we need to ADR because of a noise problem rather than the performance. But when I did Doctor Thorne, which is set in the 1850s and was shot near flight paths and roads, the cast were prepared to do ADR and the director was cool with it."
ADR is not necessarily a cure-all. Inveterate mumblers have been known to go into the studio and perform the lines exactly as they did on set. Sometimes an actor might go the other way.
"They can start to speak too properly and end up sounding like the Queen," says Hill. "But our job is to record it as clean as possible. When it comes to the mix, I've noticed that music is kept quieter than it was 20-25 years ago. Mixers are more cautious now."
Series two of Happy Valley was criticised by some, with a perception that Sarah Lancashire and Shirley Henderson were whispering at each other, as well as accusations of general mumbling.
Exec producer Nicola Shindler told Graham Norton on BBC Radio 2 that the actors did not mumble intentionally and suggested some of the problems might be caused by people not setting up their TVs properly.
Predictably, this provoked a backlash, with the Daily Mail publishing a full page of letters from insulted viewers. Some correspondents refuted Shindler's claim by saying they by-passed the integrated loudspeakers on their TV sets and listened through a standalone sound system – and still couldn't understand what was being said.
Tim Everett, a freelance consultant specialising in film distribution and post-production, says the average home has a large-screen domestic LED or LCD TV, usually with small loudspeakers on either side of the screen.
"Some may have soundbars and a few audiophiles will have a home cinema system. But even in those cases, no one can tell if it has been set up correctly with the centre channel for correct dialogue levels," he says.
"With all these variables and potential pitfalls, I'm not surprised playback of a TV programme has dialogue you can't hear properly." Futuresource Consulting calculates that less than 15% of all TV sets used in UK homes are connected to external speakers, leaving millions of viewers reliant on "the poorer quality speakers" built into TV sets.
"I've no doubt some of these systems are set up incorrectly, as relatively few are installed professionally, but suspect the issue is more on the production side," says Futuresource senior market analyst Jack Wetherill. "
Are the producers of the programmes listening to their programmes on basic TV set speakers before they release them?"
Storm in a teacup
It seems so. Euros Lyn says a "crappy domestic TV is wheeled in" at the end of a dubbing session and the soundtrack is played through it. "We always make some changes because of that," he notes.
Hill confirms this approach: "We use a flat-screen TV and a soundbar to audition on, which is more likely to highlight faults. Viewers tend to stick to the factory default settings but sometimes those can be on a strange pre-set they don't know about."
With people now more aware than ever of all the issues across the production and post workflow, the hope is that there will be fewer mumbling controversies in future. But realistically, the problem will never go away completely, if only because fault will always be found somewhere.
"There are hundreds of hours of material being produced every week and there's only one every so often where there is a problem. It's usually a storm in a teacup," concludes Clark.