Bectu panellists call for quota systems and criticise industry response in wake of Black Lives Matter action
BAME creatives have slammed insincerity and hypocrisy in the TV industry and called for the introduction of quotas to improve diversity.
Former RTS diversity chair and BBC exec Marcus Ryder urged an independent body such as Ofcom to force broadcasters to hit annual quotas, akin to the out-of-London targets and specific genre quotas imposed on the PSBs.
"An independent body needs to say 'this is how much you [must] produce and this is how you [must] report your figures'," said Ryder, who was speaking on a Bectu panel entitled Is there hope for BAME workers in the British creative industries?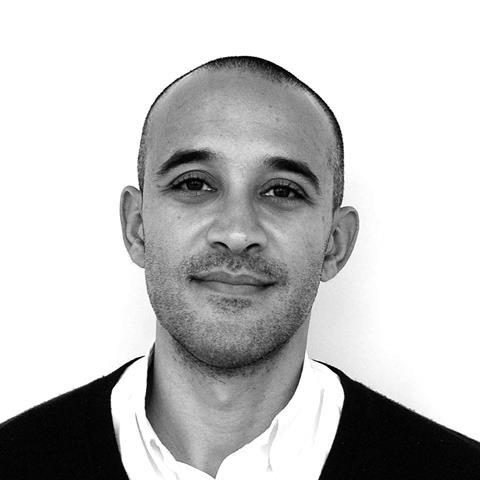 Ryder, who is writing a book with Lenny Henry entitled The Diversity Manifesto for TV and Beyond, scotched the idea that BAME-led indies would be "racked with feelings of guilt and inadequacy" if they felt they were only being commissioned to meet a quota.
"No one in Scotland hates the fact they were given a commission because they are based in Scotland," he added.
Kolton Lee, a film producer, and former editor of black newspaper The Voice, said quotas and ring-fenced funding are the only ways the issue can be truly addressed.
"There's an inbuilt bias in the system, which – left to its own devices – is not being addressed," he claimed.
The duo were speaking at the launch of the Black Bectu Network, a new forum for the union to listen to BAME members' experiences and concerns.
'Insincerity' and 'inertia'
Ryder, Lee and Bafta-nominated director Tinge Krishnan accused the TV sector of being "insincere", having run training schemes for decades but still being extremely un-diverse in its upper echelons.
Ryder singled out the BBC for failing to reverse a BAME talent drain that took place around five years ago, when himself, head of religion and ethics commissioning Aaqil Ahmed and several other execs departed.
"Since BLM blew up, my phone has been ringing off the hook, yet I've not had one single job offer," said Ryder.
"I'm the only black person who has exec-d Panoramas and I'm the only black person who has launched a daily political evening programme.
"If they wanted black execs, I'm here, and there are hundreds of people like me whose phone is not ringing."
Krishnan, who directed Bafta-nominated Soon Gone: A Windrush Chronicle and episodes of Amazon/Virgin Media's The Feed, said broadcasters need to "unpack their inertia and dig out the roots of racism".
"These roots are deeply entrenched in British culture," she said. "Broadcasters' storytelling mechanisms need to be really unpacked and re-examined with some deep humility."
Lee also slammed industry "hypocrisy" following the death of George Floyd.
"We've been talking about this for decades so why should it take the death of a black man in the US to cause debate to happen over here?" he asked. "They haven't supported us in any meaningful way in the past."
The panel's criticisms follow on from concerns raised about the BBC's £100m three-year 'diverse and inclusive content fund', launched earlier this week.
Industry figures criticised the fund for not breaking out differing strands of diversity, instead encompassing programmes made by BAME, disabled and working-class people.