US sketch comedy is making a comeback, with Saturday Night Live bolstered by the absurdities of Donald Trump's presidency and the success of Inside Amy Schumer.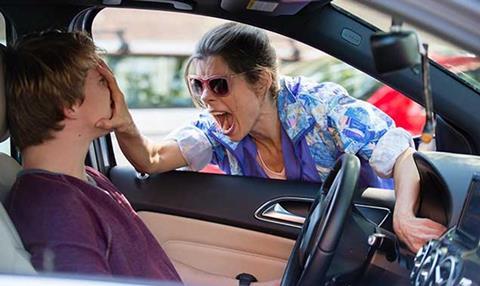 BARONESS VON SKETCH SHOW
Distributor Banijay Rights
Producer Frantic Films
Length 6 x 30 minutes
Broadcaster CBC (Canada)
North of the border, Baroness Von Sketch Show is starting to make some noise and gather momentum with its femaleskewing comedy.
The show stars and is produced by four women, deftly parodying what happens to women over 40 when they go to places like the gym, out for red wine or to a book club.
Toronto-based comedian Aurora Browne, who starred in BBC America's Orphan Black and created ABC web series Newborn Moms, created the series alongside Carolyn Taylor, Meredith MacNeill and Jennifer Whalen, who have all worked on satirical news show This Hour Has 22 Minutes.
The 6 x 30-minute series is produced by Frantic Films, best known for horror comedy Todd And The Book Of Pure Evil, for Canadian public broadcaster CBC, which has already commissioned a second run for later this year.
It is distributed internationally by Banijay Rights, the company formerly known as Zodiak Rights.
Head of scripted acquisitions Chris Stewart acquired the rights to the show. "Plain and simple, it made me laugh," he says.
"Comedy is not something that we tend to target in our acquisition strategy – we're much more focused on premium drama – but this stood out. It was gathering noise in Canada and getting a buzz online, so I thought it would strike a chord with global audiences."
The former BBC Worldwide exec says Banijay is on the brink of a sale to a US broadcaster and expects interest in the UK and Australia.
The company will initially focus on finished tape sales, but will also look to export the format to broadcasters around the world.
Baroness Von Sketch Show will be one of Banijay's launch shows in Cannes, the first market since it changed its name earlier this year. The French-owned group will still be based outside the Palais, although increased security from Reed Midem means that the pop-up stand will no longer be fielding enquiries from tourists.
Big-budget drama
Other titles on its slate include Rebecka Martinsson, a 4 x 90- minute drama from The Girl With The Dragon Tattoo indie Yellow Bird. The thriller is based on Asa
Larsson's novels about a tax attorney who returns to her home town in Sweden to investigate local crimes.
Banijay Rights is now looking for further big-budget dramas, both from English-language producers and creatives from other countries including Spain and Belgium, where it found success with Sky Atlantic acquisition Public Enemy.
The distributor, run by chief executive Tim Mutimer, sells around 20,000 hours with an even split between third-party titles and shows produced by its 61 production entities from 16 territories.
Other shows it hopes will make their mark at Mip include the second series of Channel 4's RDF-produced SAS: Who Dares Wins and naked dating format Undressed, which airs on TLC in the UK.
It also sells a number of kids' titles and is launching Kody Kapow in Cannes.
The 52 x 11-minute series is produced by Zodiak Kids Studios for NBC Universal-owned US kids' network Sprout and follows an aspiring martial arts superhero who spends his summer with his extended family in China.
Voiced by Seinfeld star Jason Alexander, the show was created by Mike The Knight creator Alexander Bar.