The BBC's in-house comedy unit has suffered its second departure of the week – after it emerged executive producer Ben Farrell is returning to Objective Productions.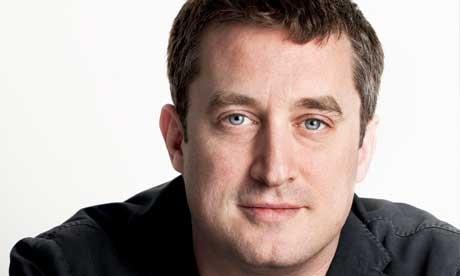 Farrell will leave the BBC this spring after less than two years to launch a comedy label, as part of the All3Media indie's restructure. He reported to BBC comedy production controller Myfanwy Moore who revealed her departure on Wednesday.
Farrell, who returns to Objective as chief creative officer, joins former Sky entertainment commissioner Deborah Sargeant and The Voice showrunner Moira Ross who will head up the indie's fact-ent and entertainment labels respectively.
He will take responsibility for Objective's comedy slate, including two shows he developed before his departure in 2014. Witless is due to air on BBC3 later this year, while Roisin Conaty's self-penned sitcom GameFace is being produced for E4. He is also tasked with establishing a bespoke development team to explore comedy-drama and formats.
Farrell, who joined Objective in 2005, rising to become head of comedy in 2012, said that leaving the BBC was not an easy decision. "However the offer to return to the Objective family and lead their new comedy label was just irresistible," he said.
At the BBC he had been leading on the revival of a raft of comedy classics including The Good Life, Are You Being Served? and Porridge, as part of a celebration of the genre this year.
His other credits for the BBC include Tracey Ullman's Show and The Incredible Adventures of Professor Branestawm for BBC1 and People Time for BBC3. His previous credits at Objective include Toast of London.
Objective chief executive officer Layla Smith said: "At a time of renewal at Objective it is utterly the right thing to welcome Ben back to lead his own label."
Farrell will join development executive Joe McVey and producers Charlie Lewis and Kelly McGolpin in the comedy team at Objective.
A recruitment process is underway to replace both vacant positions in the BBC's in-house comedy unit.