The BBC has lined up Agatha Christie mystery The Witness for the Prosecution to follow And Then There Were None.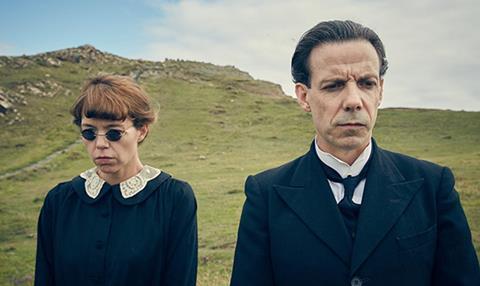 The broadcaster is developing an adaption of the short story, which was originally published as Traitor Hands in 1925, with Mammoth Screen, Agatha Christie Productions and screenwriter Sarah Phelps.
The Witness for the Prosecution follows the murder of a wealthy, older woman, Emily French, and the subsequent arrest of her heir, Leonard Vole. Vole's wife, Romaine, then hatches a complicated plan to free her husband by becoming an untrustworthy witness for the prosecution.
The story was originally adapted into a stage play and became a film directed by Billy Wilder. It has also been previously adapted for TV by the BBC and US network CBS.
It is the second Christie adaptation from Mammoth Screen and Agatha Christie Productions, following December's three-parter And Then There Were None, which was also adapted by Phelps.
The murder mystery, which starred Aidan Turner, Charles Dance, Sam Neill and Miranda Richardson, averaged 8m (29.5%) viewers. Its opening episode, which recorded 8.6m (31.9%), was the fifth highest-rated drama of 2015.
Last summer Endor Productions adapted Christie novel, Partners in Crime, which gripped 5.5m (23%) across its six episodes.