BBC content will come under the microscope as the corporation bids to find £100m of "scheduling mix efficiencies" under Tony Hall's vision for the next charter.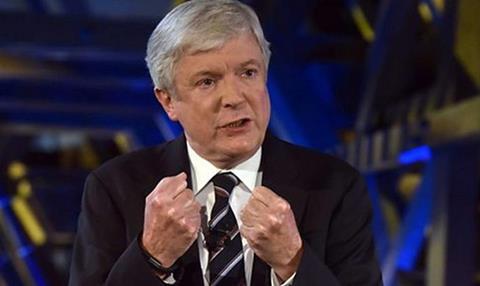 The target was revealed in a 99-page report accompanying the director general's speech on Monday, but the BBC declined to explain how "scheduling mix" savings will hit programming.
A spokesman refused to rule out the possibility of cuts, but said it is likely that it will mean spending less money in some areas and reprioritising it to areas where it will have a greater impact. He gave the example of the corporation's decision to axe daytime content on BBC2 under Delivering Quality First in 2013.
The corporation has also made savings in the past by reducing overnight programming on radio stations and cutting the number of presenters on the News Channel from two to one at certain times of the day.
Hall said on Monday that the BBC will "inevitably have to either close or reduce some services" as its deals with its new funding agreement.
It follows director of television Danny Cohen revealing last month that all channels will face cuts. "All of the channels are going to have to think hard about how they save money," he told Broadcast.
A BBC spokesman said: "In the next charter period we will be exploring ways in which we serve audiences better by concentrating our spending in areas that will have the highest impact.
"This doesn't have to mean spending less on content overall, but it does mean shifting spend to different areas. At present it's far too early to speculate on what these future spending plans would look like."
BBC's strategy chief James Purnell said there are no plans to close BBC4 as part of the cuts. "We are not ruling anything in or out, but we don't have a plan to close BBC4," he told Radio 4's World at One on Monday.