Corporation to review social diversity
Corporation to review social diversity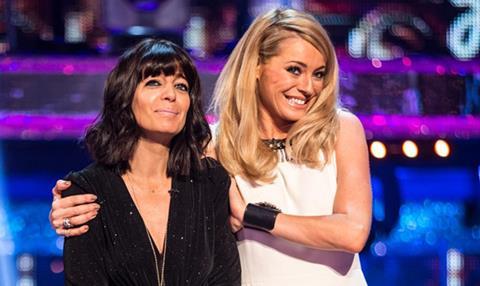 The BBC has warned that the forced disclosure of star salaries will have a widespread inflationary impact on top-tier talent pay.
Director general Tony Hall said that revealing the pay for inhouse, on-screen talent earning more than £150,000 could result in the corporation losing stars to commercial rivals such as ITV, Sky, Netflix and Amazon.
Poachers' charter
He branded the measure, insisted on by the government as part of the BBC's charter renewal process, a "poacher's charter". "We've always said that giving names could be inflationary and in the end it will drive up salaries by setting benchmarks and raising expectations," said Hall. "It's pushing wages up at a time when we're bringing down costs, and undermining the competitiveness of the BBC."
However, Hall said the corporation had lost the argument with government and indicated the BBC will not ask it to reverse its decision.
Sky UK director of programmes Zai Bennett agreed with Hall. He said there is a need for the BBC to be transparent, but added: "I don't think it's particularly healthy, because it could be inflationary."
Radio 2 presenter and former Top Gear host Chris Evans topped the payroll with a salary of around £2.2m, while Strictly Come Dancing host Claudia Winkleman was the highest female earner at between £450,000 and £500,000.
That was indicative of a broad gender pay gap, with women accounting for only one third of the BBC's top talent earners.
BAME stars, such as BBC Radio DJ Trevor Nelson and newsreader George Alagiah, comprise just 11% of the top earners.
But the report does not offer a full picture of BBC talent costs.
The fees disclosed are only those paid for directly via the licence fee, which means that payments made via indies – such as for Graham Norton's BBC1 chat show made by So Television – are not included.
The salaries of BBC Studios stars, such as Casualty's Derek Thompson – the highest paid BBC soap actor with earnings of between £350,000 and £400,000 – and his colleague
Amanda Mealing, who plays Connie Beauchamp in the hospital drama and earns between £250,000 and £300,000, will not be published next year because it was spun off as a commercial entity in April.
BBC Worldwide is understood to share the costs of talent on several BBC "super-brands", such as Top Gear and Planet Earth II.
However, chief executive Tim Davie said the commercial division will not "step in and bridge the gap" if the BBC faces talent inflation costs. "Where it is appropriate, we will invest in talent and projects [from the beginning] where we can make a commercial return," he told Broadcast.
Social inclusion
Separately, the BBC has published the social background of its staff for the first time.
Close to 30% of senior managers in its content and news and current affairs teams attended fee-paying schools, compared with an estimated 7% of the British population.
The BBC claimed that it is more diverse than any FTSE 100 company that has reported the social make-up of its workforce, but Hall told Broadcast the BBC is putting together a "social diversity strategy", which will be launched in the autumn, to make more progress on the issue.
"I feel very strongly that working in the media can often be a case of who you know, or [only for those] living in London," he said. "I want to do everything we can to make it easy for people who come from less well-off backgrounds, or where their parents can't look after them, [to work at the BBC]."