BBC Worldwide is planning a concerted push in the US, with details emerging of its Netflix-rival SVoD service and a renewed drive to adapt UK dramas.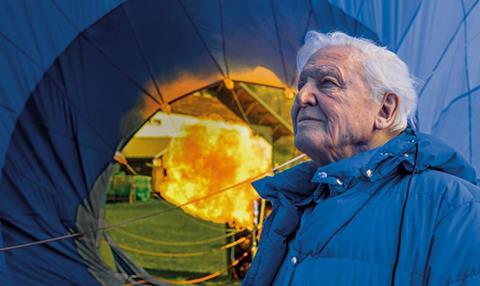 The company will launch the as-yet-untitled SVoD service later this year with a raft of BBC-commissioned drama and factual programming that it distributes.
Chief executive Tim Davie told Broadcast that the platform would complement its BBC America cable network, which is part owned by AMC Networks.
"The US SVoD service will be part archive, but there's also a lot of fresh BBC content that may not be right for a US broadcast audience," he said. "We're very proud of having a business that's worth nearly £300m in the US, but that doesn't mean that they're taking all of our titles."
The service will rival the likes of Netflix and Amazon, but Davie said BBCW would still strike deals with these platforms. "The SVoD market is complex in terms of exclusives and we'll still continue to do some of those high-premium deals with the subscription VoD operators," he added.
Amazon has second-run rights to Doctor Who, for example.
The company is also set for a renewed drama push in the US, led by Matt Forde. He took over
BBCW's two LA-based production units, BBC Worldwide Productions and Adjacent Productions, following the departure of Jane Tranter last year. "The primary focus will be looking at how we develop stories that have been exploited in the UK. We'll take the Criminal Justice approach," Davie said.
The latter was remade as The Night Of by BBCW Productions and debuted on HBO this week.
BBCW also has a thriving non-scripted business in the US, with Dancing With The Stars continuing to rate for ABC and Life Below Zero performing well for Nat Geo.
And despite History cancelling the US remake of Top Gear, it is thought that the format is being shopped to other broadcasters.
In the UK, BBCW is working on an international distribution arrangement with BBC Studios. "We're working now on the specifics of the strategic relationship between the two entities, which will be subject to proper review and oversight," Davie added.
BBCW revealed this week that profits and returns to the BBC were down slightly for the 12 months to the end of March 2015.
It returned £222.2m to the BBC in 2015/16, a drop from last year's £226.5m, which included money from the sale of a stake in BBC America to AMC Networks.
Davie said he was confident that the company would hit its target of returning £1.2bn to the BBC in the next five years. "It's a demanding target and the market is so fast-moving that you have to be wary of long-term projections.
But there's no reason that if we're fast enough on our toes and respond to the market, we can't keep delivering good returns to the BBC," he said.