Internal review points to a culture in which staff feel they must 'speak and behave a certain way to progress'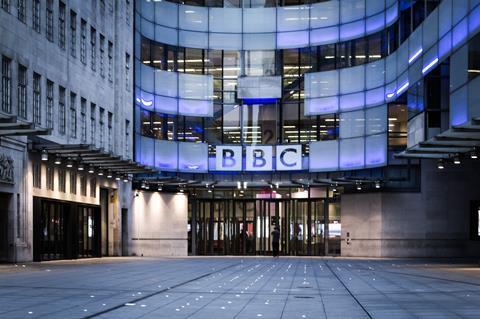 The BBC must tackle the "overwhelming perception that it is a culturally middle-class organisation" if it is to progress, according to an internal review.
The corporation's review, titled Reflecting the Socio-Economic Diversity of the UK, said that a new approach to inclusion is required if it is to shake off the reputation that it is "only open to people who have been to certain schools and universities".
Staff still feel they must "speak and behave a certain way to progress", according to head of diversity and inclusion Tunde Ogungbesan.
The review said that the BBC is still perceived as being an "elitist" organisation, and that once employed, staff feel they have to "hide or mask parts of their true identities and background".
It added: "Once inside the BBC, staff from working class backgrounds feel pressure to assimilate to 'fit in' and feel that their career advancement has been hindered because they don't have the right accent."
At a time when the BBC is desperate to appeal to the coveted 16-34 demographic, this "does not appear to include young working-class audiences", it argued, while the socioeconomic term C2DE is often used in a pejorative way.
The report also found the issue to be far starker in London compared to the nations and regions.
Data supplied by the review, which was sponsored by Radio 3 controller Alan Davey, found that 39% of staff are from lower and intermediate backgrounds. This is just more than half of the 67% national average, although better than Channel 4 (32%) and the indie community (35%).
Around 17% of the BBC's workforce are privately educated, compared with a 7% national average, while this figure rises to 36% for senior managers.
Delivering a set of recommendations, the report set a 70% benchmark of apprenticeship and work experience placements to be given to people from lower socioeconomic backgrounds, who cannot "draw on the bank of mum and dad".
It also promoted a refocus of recruitment processes and outreach, while ensuring senior staff are held accountable for the socioeconomic breakdown of their own departments.
It said divisions that were considered to be failing in the area would be called out and handed a 12-month action plan.
Data was available for around two-thirds of staff - well shy of that for ethnicity and disability - an issue that was in turn called-out for improvement.
While the report pointed to the need for fixed targets in an area "considered an add-on to the diversity and inclusion agenda", it did not detail any across-the-board socioeconomic targets.
The recommendations are now being put to the board and a project lead will be appointed in due course.
The report is one of several that have recently been carried out across the corporation, all of which are being overseen by Ogungbesan.
The only one left to report back is the disability review, while recommendations for gender, LGBT and BAME staff have all now been published.