Gongs for Peter Crouch, Eddie Mair and the late Rachael Bland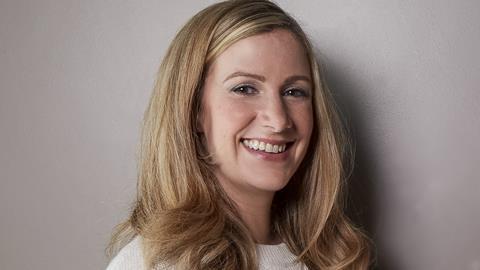 The BBC won six of the 20 gongs on offer at Saturday's British Podcast Awards (BPA), while spoken word artist George the Poet swept up.
Flagship BBC Radio 5 Live podcasts Brexitcast, You, Me and the Big C and That Peter Crouch Podcast took three of the big awards.
The former took the Listeners' Choice Award and the latter picked up the Spotlight Award, while You, Me and the Big C, hosted by the late presenter Rachael Bland, won the Spotlight Award.
There were also victories for Academy Award-winning Dustin Lance Black's BBC Sounds podcast Surrogacy: A Family Frontier, while BBC Local Radio's Multi Story won Best Radio Podcast and Eddie Mair's Grenfell Tower Inquiry won Best Current Affairs.
The BPAs was also used as the platform to reveal the winner of the Rachael Bland New Podcast Award, which will be piloted on podcasting platform BBC Sounds.
The as-yet-untitled winner is presented by three former addicts – Melissa, Jade and Selvi, and will explore life in recovery.
The night's biggest winner was George the Poet, who picked up five gongs across the board for music/storytelling fusion Have You Heard George's Podcast?.
The spoken word artist scooped the coveted Podcast of the Year gong, along with Best Arts & Culture, Best Fiction, Best New Podcast and Smartest Podcast.
BPA 2019 Winners
Podcast Champion
MY DAD WROTE A PORNO
Alice Levine, James Cooper, Jamie Moreton


Audioboom Podcast of the Year
HAVE YOU HEARD GEORGE'S PODCAST?
George The Poet

Listeners' Choice Award supported by BBC Sounds
BREXITCAST
BBC Radio 5 Live

Acast Moment of the Year
YOU, ME AND THE BIG C
BBC Radio 5 Live

Spotlight Award
THAT PETER CROUCH PODCAST
BBC Radio 5 Live

Best Arts & Culture
HAVE YOU HEARD GEORGE'S PODCAST?
George The Poet

Bet Branded Podcast
SELFRIDGES HOT AIR: FRESH EYES
Radio Wolfgang

Best Comedy Supported by Spotify
DEAR JOAN AND JERICHA
Julia Davis and Vicki Pepperdine


Best Current Affairs
THE GRENFELL TOWER INQUIRY WITH EDDIE MAIR
BBC Sounds

Best Family Podcast
SURROGACY: A FAMILY FRONTIER
Dustin Lance Black, Tracy Williams, Jane Andrews

Best Fiction
HAVE YOU HEARD GEORGE'S PODCAST?
George The Poet

Best New Podcast
HAVE YOU HEARD GEORGE'S PODCAST?
George The Poet

Best Interview
THE MODERN MANN
Olly Mann


Best Radio Podcast Supported by Radioplayer
MULTI STORY
BBC Local Radio

Best Sex & Relationships
PROJECT PLEASURE
Anouszka Tate and Frankie Wells

Best Sport
THE TOTALLY FOOTBALL SHOW WITH JAMES RICHARDSON
Muddy Knees Media

Best True Crime
CASE NOTES
Classic FM

Best Entertainment supported by Sony Music's 4th Floor Creative
THIS PARANORMAL LIFE
Rory Powers & Kit Grier

Smartest Podcast
HAVE YOU HEARD GEORGE'S PODCAST?
George The Poet

Bullseye Award Supported by Podiant
PROBABLY TRUE
Scott Flashheart