Commissioner eyes more serialised factual storytelling
BBC3 short-form commissioner Nasfim Haque has urged indies to pitch topical ideas that fit into the channel's portfolio as it looks to "speak louder" in a short-form boom.
Speaking at Sheffield's Doc/Fest on panel The Future of Documentary Shorts, she said BBC3 is "hungry for brilliant ideas and people", but too often gets pitched tired or irrelevant formats.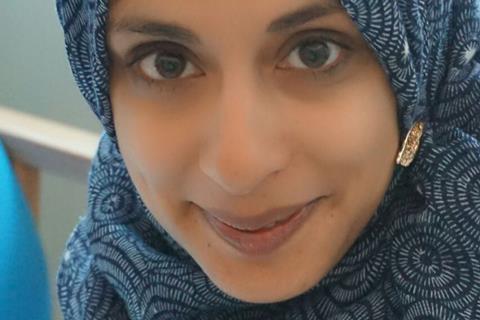 "It is slightly disheartening when we are emailed another pitch about dating in a taxi," she said. "Please watch what we are doing and what our competitors are doing."
She added that concepts should tap into current trends: "Don't pitch me stuff that could have been pitched to a TV commissioner as an extra piece of content on ITV 10 years ago."
Building on a call she made when she joined the youth channel last year for projects with 'swagger', the former Channel 4 factual commissioner hinted that BBC3 could explore serialised short-form commissions, "breaking the mould" of closed episodes for factual programmes.
It forms part of BBC3's bid to respond to competition from digital platforms as it becomes harder to win the attention of viewers.
"Things have to speak louder and be slightly more innovative," Haque said.
She further indicated the importance of attracting talent that will chime with BBC3's youth-skewing audience, such as Romesh Ranganathan, who hosted chat show Romesh: Talking To Comedians.
The programme is an example of a short-form BBC3 commission that can be extended to longform for other BBC channels. Romesh: Talking To Comedians aired as short snippets on Facebook with a 30-minute stitch of the snippets appearing on iPlayer.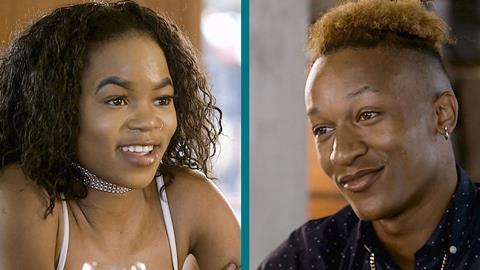 Dating series Eating with my Ex, which originally aired as 7-minute episodes on BBC3 has been repacked as a 30-minute episode for iPlayer.
This strategy has been adopted by Barcroft Media, which uses social media as a tool to build series brands in short-form and transition them to longform commissions. It sold property series Amazing on the Inside to Netflix and beauty series Hooked on the Look to Australia's Channel 7.
Building brands
Founder Sam Barcroft advised indies and broadcasters to build brands around shows rather than channels, pointing to the set-up of Facebook Watch where each show has a dedicated hub. He said the success of Channel 4's The Great British Bake Off is proof of viewers' brand loyalty.
He added that data from the social interactions can be used as proof of concept when pitching for long-form commissions.
"When I go into Netflix, I show a piece of content that I can prove with data," he said. "Netflix is very pragmatic, data-driven and outcomes-focused so having data that shows people react to a certain subject area in a positive or negative way is really useful."
He warned against relying too heavily on data to inform creative decisions when producers are beholden to algorithm changes, recommending a mix of data and editorial intuition.
Barcroft went on to suggest that the business model of traditional TV, whereby producers retain global rights for their commissions, is a "jackpot moment that is over".
He added: "If you are not in it yet you will never be in it – things have changed."
Instead, he advised that a sustainable indie model is a combination of producing shows for broadcasters and self-funding IP that can be exploited across various platforms.
Barcroft Media works with Facebook Watch as a partner rather than being commissioned, allowing it to use the same content it puts out on YouTube to generate multiple revenue streams.
With the number of platforms commissioning on the rise, Barcroft suggested that one digital series could find five or six ways of generating income for an indie.
Elsewhere, the panel discussed how vertical video is emerging as the next big short-form trend in response to the growth of Snapchat and Instagram's planned push into long-form video.
Launching soon! Broadcast Intelligence will list the commissioning needs of over 200 UK commissioners.
Register your interest at www.broadcastintel.com