Crime thriller Wisting is latest European acquisition for the channel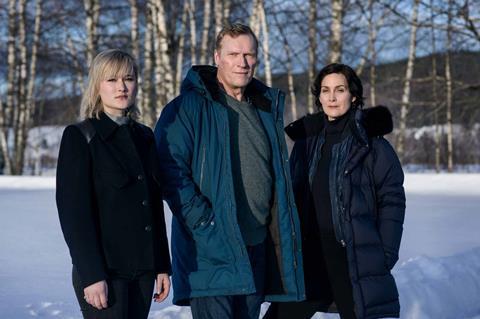 BBC4 has acquired its latest Scandi drama – a high-end crime thriller starring The Matrix and Jessica Jones actor Carrie-Anne Moss.
Based on Jørn Lier Horst's book series The Caveman & The Hunting Dogs, Wisting follow the eponymous homicide detective as he wrestles with the most challenging and shocking case of his career: a wanted US serial killer preying amongst his community.
Moss stars as FBI agent Maggie Griffin alongside British actor Anuvahood's Richie Campbell, with the pair brought in to help detective Wisting and his team apprehend a killer who has eluded capture for years.
The 10 x 45-minute series will air on Norway's TV3 later this year. It is produced by a range of Norwegian indies including Cinenord and Good Company Films.
Banijay Rights struck the deal with BBC head of programme acquisition Sue Deeks.
"Wisting has already been a tremendous success in the Nordic countries, and we have no doubt that BBC viewers will be equally engaged by such a likeable, emotionally complex lead character, and a compelling plot full of twists and turns," said Deeks.
The acquisition is the third in recent months by the BBC for European dramas, with the corporation also picking up The Investigation (channel undecided) and BBC2 opting for Austria/Germany co-pro Vienna Blood.