Tern TV secures access for eight-part doc
Tern TV has secured access to Edinburgh Zoo for an eight-part doc series for BBC Scotland.
Inside The Zoo will follow the work carried out by 200 staff as they care for some 3000 animal residents located at the zoo and its Highland Wildlife Park sister site.
Known for its endangered species conservation work and state-of-the-art science, the zoo's team will tell heart-warming stories about housing the animals and showcase the behind-the-scenes logistics of their jobs.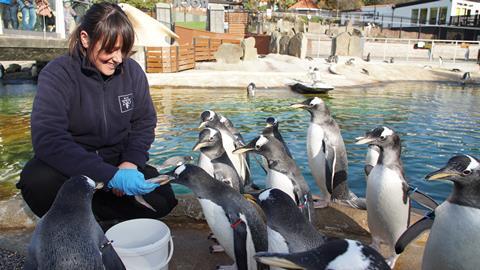 The show is due to air this autumn with some footage remaining to be captured after the bulk of filming took place prior to lockdown.
Inside The Zoo is the latest access doc from the Zinc Media-owned indie following shows including BBC1's The Harbour, BBC Scotland's The Children's Hospital and More 4's Emergency Helicopter Medics.
It was ordered by commissioning executive David Harron and will be exec produced by Tern's Harry Bell.
Harron said it promises to be "plenty of fun", adding: "Viewers will also get a real insight into animal conservation work happening here in Scotland."
Bell said the work of the army of keepers, vets and experts is "fascinating, funny and exotic".
"Their 'carry on zoo-keeping' spirit shines through. This passion coupled with their world-renowned conservation of rare and endangered species will appeal to audiences everywhere," he added.
TVF International has secured the sales rights.