Crime drama broke records for BBC Wales and iPlayer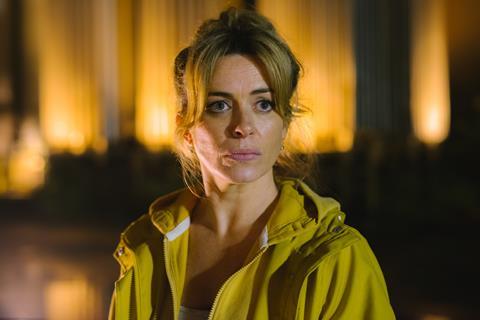 Welsh noir thriller Keeping Faith is to become the first BBC Wales/S4C co-pro to air on BBC1 after breaking iPlayer records.
Vox Pictures series, which stars Broadchurch's Eve Myles as a solicitor whose husband disappears while she is expecting her third child, has already been commissioned for a second series.
It broke records earlier this year when it became the highest-rated non-network drama to air on BBC Wales for more than 20 years and has accrued more than 9.5m iPlayer requests to date, the highest for a non-network BBC programme.
"This is a huge moment for S4C," said director of content Amanda Rees, who told Broadcast this week that she wants the Welsh language channel to put Welsh TV back on the map.
"It is testament to what is possible when two national broadcasters come together and make great things happen."
BBC Wales head of commissioning Nick Andrews hailed the additional £8.5m per year made available for Welsh content after charter renewal as a "total game-changer", with Keeping Faith one of a series of hits that can be directly linked to the new funding.
The show averaged 249,000 (24.3%) viewers over its seven episodes on BBC Wales, ahead of the channel's 198,000 (19.2%) slot average
It is recorded back-to-back in Welsh and English and has been sold to a number of territories worldwide.
Exec for Vox is Adrian Bate, while Gwawr Martha Lloyd and Gethin Scourfield are execs for S4C and Maggie Russell for BBC Wales.
Other BBC/S4C co-pros that have benefited from the spending boon include Severn Screen's dual-language drama Hidden (Craith), which aired in English on BBC4, and Joio Cyf's Bang.
It is distributed internationally by About Premium Content, which also brokered the deal for BBC1.