Questions raised over how much corporation currently spends on qualifying shows
A lack of clarity around the BBC's existing diverse programming output has raised questions over the potential impact of its £100m content fund.
The BBC will ringfence the money from its existing commissioning budget for three years from 2021 to spend on shows that achieve two of three priorities: 'diverse stories and portrayal on-screen'; 'diverse production teams and talent'; and 'diverse-led production companies'.
While the move – posited by the BBC as a "step change from where we are today" - has been broadly welcomed by onlookers, some have pointed to the plan's lack of "baseline".
The BBC did not confirm how close it currently is to spending such sums – roughly £33m per year – on qualifying content.
Big-budget dramas such as Michaela Coel's I May Destroy You and Noughts and Crosses are both considered to have met the qualifying criteria, for example, which would likely amount to around £10m worth of spend.
One key figure in the diversity space called for an independent audit as to how much of the BBC's current output would meet two of the three requirements.
"We have no idea whether £100m is an increase of £99m or £1m over what they are currently doing," they added.
Josh Wilson, founder of Saving our Beautiful Bali producer Wilson Worldwide Productions, predicted the BBC will "not struggle to meet these targets".
"They are pandering to the zeitgeist rather than really pushing the boundaries," he said.
Wilson hailed Channel 4's recent six-point anti-racism plan as being "more manifest". Crucially, it includes a commitment to double the number of BAME-led indies it works with between now and 2023, from eight to 16.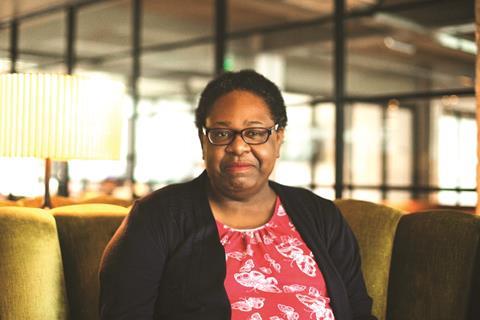 But with a new director general starting soon and the targets not introduced until 2021, Creative Diversity Network executive director Deborah Williams said the corporation has time to get its ducks in a row.
"It gives them a chance to present the baseline in the autumn," she said.
Williams urged the BBC to take a pan-industry approach rather than plough its own furrow.
"The BBC can make a real difference. Hopefully, they will connect to the wider [diversity] network."
A BBC spokeswoman said the target could be increased after the first year if it becomes clear that it will be comfortably hit.
She added that the BBC is already in talks with indie trade body Pact and will "continue to work this through with the industry and suppliers".
Eyebrows were also raised by the BBC's decision to define 'diverse and inclusive content' as spanning BAME, disabled and socio-economic/class rather than breaking each area out into sub-categories.
One indie boss said the lack of clear focus on BAME-led producers represents a missed opportunity.
"The BBC is not commissioning enough BAME-led indies for its primetime output," they claimed. "Those commissioners who aren't ordering shows from BAME indies need to be personally appraised on what they are going to do to fix this."
Off-screen targets welcomed
Meanwhile, the BBC's separate target to achieve 20% off-screen diversity on all commissions from next year was met with widespread approval.
Broadcast understands commissioning editors have already started reaching out to suppliers to offer to help source under-represented staff.
"It is welcome pressure that will force us to find talented producers, researchers and execs from diverse backgrounds," said one supplier who had been contacted. "Recent strides have been taken but we haven't gone as fast as one would hope."
Williams described 20% as a "good target" and suggested the industry consider it a floor, rather than a ceiling.
The BBC spokeswoman said: "These are significant changes which are going to ensure what people see on screen is much more diverse and authentic, and we hope people will wait to see this before judging their potential impact."