Ratings for BBC1 series So You Think You Think You Can Dance stood still on Saturday, clinging on 5.6m viewers – a share of 23.9%.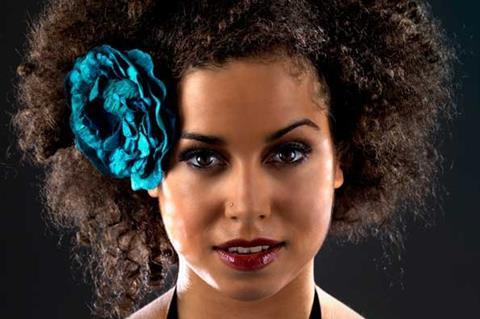 The audience for the main performance show between 6.30pm and 7.30pm was identical to the previous week's effort, but was still more than 1.2m shy of the programme's highest audience of 6.8m (26.7%) on January 9.
The results show between 8.20pm and 8.50pm also recorded the same audience as last week, with 5.5m (21.3%) tuning in to see Gavin Tsang and Chloe Campbell exit and a performance from X Factor starlet Alexandra Burke.
Sandwiched between So You Think You Can Dance was The National Lottery: In It to Win It, which was seen by 5.9m (23.8%). At 8.50pm, stalwart Casualty had 6m (23.7%) check in for the 50-minute drama.
ITV1 dominated by BBC1
BBC1 ruled Saturday from the outset, not losing its ratings crown once to terrestrial rivals, despite ITV1's evening of entertainment.
At 7.30pm, the third instalment of Talkback Thames format Take Me Out drew 4.4m (17.9%) for the hour – identical to last week's crowd. The programme's audience built over the hour, with the final 15-minutes watched by 5m (19.7%).
At 8.30pm, All Star Mr & Mrs pulled a decent 5m (19.5%), and was followed at 9.30pm by the film Bridget Jones' Diary, which held an above average 3.2m (14.5%) until 11.20pm.
Over on C4, Celebrity Big Brother at 9pm was watched by 2.3m (9.3%) over the 9pm hour, the terrestrial's most watched programme of the day. A further 368,600 (1.7%) caught up on C4+1 an hour later.
CBB was preceded by Lindsay Lohan movie The Parent Trap, which had 1.8m (7.5%) from 6.35pm. An extra 177,100 (0.7%) watched on C4+1.
The first of BBC2's two-part documentary The Legacy of Laurence of Arabia failed to set the world alight, with 1.9m (7.3%) tuning in between 8pm and 9pm, in line with the slot average.
It was followed by Live Snooker, which pulled 1.6m (6.6%) to 10.30pm.
Five's crime-led schedule held strong with NCIS pulling 1.1m (4.3%) from 7.50pm to 8.45pm, before CSI: Crime Scene Investigation kicked in with 1.2m (4.7%) for the 55-minutes to 9.40pm. It was followed by CSI:NY which pulled an excellent crowd of 2.4m (10.5%) over the hour to 10.40pm.