BBC2 is to celebrate Chinese New Year with a season of five shows, including Guy Hibbert's One Child drama and a three-parter from Lion Television about the festivities.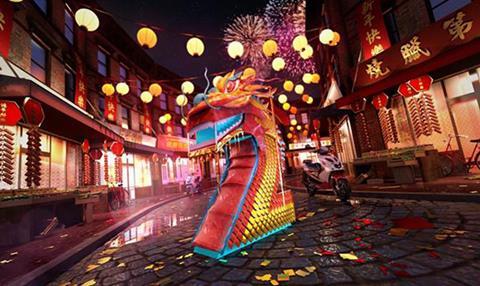 The season, which also coincides with China's decision to end its one-child policy, will get underway in February and demonstrates BBC2's "on-going commitment to bringing the world to our viewers", according to controller Kim Shillinglaw.
"It will allow viewers to visit one of the most fascinating and powerful countries in the world and show a little known nation in a whole new light," she added.
A central part of the season will be 3 x 60-minute series, One Child, a drama from Complicit writer Guy Hibbert about a Chinese woman struggling to find her identity after being adopted by Anglo/American parents. Unveiled in 2014, it has been co-produced by BBC in-house and Sundance TV and stars Harry Potter actress Katie Leung as lead character Mei.
Separately, Lion Television will produce a 3 x 60-minute series exploring China as it prepares to welcome in in the year of the monkey. Chinese New Year – 2016 The Biggest Celebration on Earth (w/t) is billed as an "extravagant" and "eye-opening" look at the country's 15-day long New Year's festivities.
Kate Humble, The Hairy Bikers, actress and presenter Jing Lusi and Ant Anstead will cover events from Beijing, Hong Kong and the Harbin Ice Festival, as well as visit other far-flung corners the country.
The programme was commissioned by Shillinglaw with acting head of commissioning factual feature and formats and former Lion exec and Donna Clark. It will be executive produced for Lion Television by Bill Locke with Sarah Sarkhel as series producer.
Elsewhere, Maya Vision International is to produce The Story of China, a 6 x 60-minute history of the country, ordered by head of commissioning for specialist factual Martin Davidson.
The series will follow historian Michael Wood as he explores the history of the world's oldest continuous state. Rebecca Dobbs will executive produce the show for Maya Vision.
Robert Peston will present a one-off look at the effects of the economic slowdown for the channel. This World: Peston's Great Chinese Slump (w/t), will track the journalist as he travels to the frozen north-east to visit a part of the country which has experienced a financial freeze. Peston will then go shopping in the more prosperous south to examine the growth China is generating growth through services and spending.
The in-house production will be executive produced by Sam Bagnall and produced and directed by Jane McMullen.
Finally, Rick Stein returns to BBC2 for a 6 x 60-minute series produced by Denhams in which the chef adds to his Chinese repertoire. Rick Stein's Taste of Shanghai will take in ordinary homes, dim sum joints and the most glitzy restaurant in the city.
It was commissioned and executive produced by factual commissioning editor Lindsay Bradbury.