BBC2 has commissioned an international co-pro following Martin Luther King's 1963 march on Washington, in association with US network PBS and French broadcaster France 3.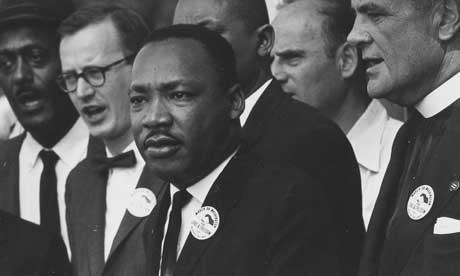 The March is produced by Smoking Dog Films in association with Robert Redford's Sundance Productions and US indie Cactus Three, producer of Pixies documentary loudQUIETloud.
For full production credits visit
The film will follow the train of events which led up to King's I Have A Dream speech on August 28 1963.
It will feature interviews with civil rights activists and march organisers as well as Harry Belafonte, Dr King's lawyer Clarence Jones, Oprah Winfrey and Harris Wofford, special assistant to President Kennedy at the time of the march.
The March was commissioned by BBC history commissioning editor, Martin Davidson and controller of BB2, Janice Hadlow. It will be directed by John Akomfrah.
It will be exec produced by Redford, Sundance's Laura Michalchyshyn, Davidson, Cactus 3's Krysanne Katsoolis and Smoking Dogs Films' Lina Gopaul and David Lawson.
Davidson said: "The words 'I Have A Dream' resonate throughout the modern world – we recognise them immediately.
"As well as Martin Luther King Jr's spirited call for racial justice, this celebratory film reflects the sometimes forgotten stories of the many hundreds of committed, dedicated supporters who also made the march a success – and in doing so made history."