Media Show presenter Steve Hewlett's indie Genie Pictures will lift the lid on the celebrity industry in a two-part documentary for BBC2.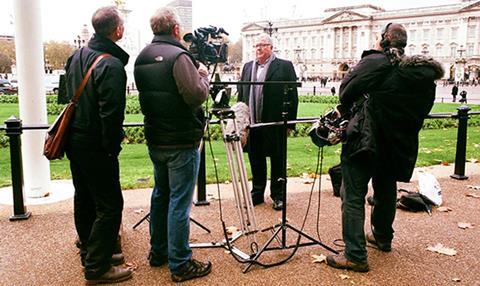 The Celebrity Machine (w/t) is a 2 x 60-minute series, written and presented by Hewlett, which feature interviews with celebrities, agents, managers, the press and organisations associated with celebrities.
Hewlett will explore the way that TV and social media have transformed the industry into an social phenomenon, exploring red carpet moments and investigating what shapes the headlines.
"Whether it was Greek philosophers, Roman orators or 1950s Hollywood, celebrity in and of itself is not new," Hewlett said.
"But the modern manifestation of celebrity is qualitatively different. It's part of most aspects of public life, it plays a part in almost all consumer-facing commercial businesses, you find it in politics, you find it in international affairs and you find it on every young person's smart phone".
The Celebrity Machine was commissioned by current affairs commissioning editor Gian Quaglieni and is executive produced by Genie's Rachel Crellin. A TX date is yet to be confirmed.
In February, last year Genie produced Reinventing The Royals [pictured], a BBC2 documentary which focused on Prince Charles' efforts to repair his image following the death of Diana, Princess of Wales. The series informed an average of 2.1m (7.6%).