BBC3 has unveiled a new logo ahead of its move to become an online-only proposition.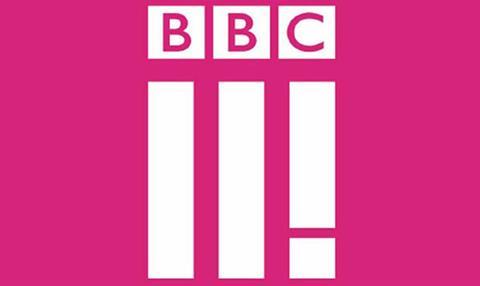 The previous numerical logo has been replaced with a graphic featuring two horizontal stripes and an exclamation mark, which has been rolled out across all its TV, online and social media channels.
It is the first change to the logo in eight years and marks the first tangible move towards BBC3 transitioning to become an online-only service by March this year. BBC3 will cease to broadcast on linear television on 16 February, when a 'barker' channel will take its place directing viewers to a new dedicated website and other online content.
BBC3 head of marketing Nikki Carr said the logo, which will appear around the linear broadcast of the channel's shows on BBC1 and BBC2, would work on TV as well as smartphones, tablets, or as an app icon.
In a blog published today Carr said she anticipated that there would some criticism of the brand's new identity: "Some people are resistant to change and we wanted to be bold and create something that looks forward and will be around for years to come."
She added that the exclamation mark represents the channel's aim to offer its viewers a voice in future content.
She revealed that BBC3 will be launching a collaboration with 50 young creatives in the coming weeks, who will partner with the channel to create content.
"We are going to spend 20% of our budget on different types of content that is not traditional TV. This could be anything - short form, blogs, animation, picture-led stories," Carr said.