Oxford Scientific Films has secured Richard E Grant to front a 90-minute special on safaris for BBC4.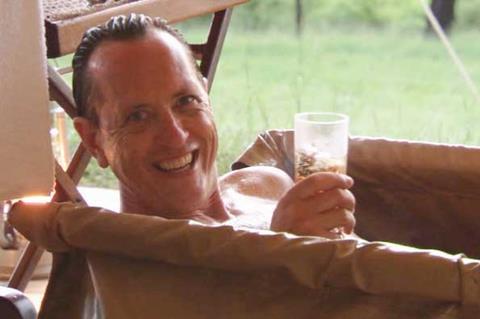 The films sees Grant traveling through Kenya as he reveals that the first safaris were pioneered by infamous British colonists and how the African countryside became "the ultimate white man's playground".
The film also shows how safaris have been reinvented, with trophy hunting giving way to mass tourism.
OSF chief executive Claire Birks described History of Safari with Richard E Grant as a "dream project" and executive producer Alice Keens-Soper said the actor was "a very engaging interviewer".
"He was born and brought up in Swaziland so he has a unique and fascinating take on this subject," she added.
The film was ordered by Cassian Harrison, commissioning executive - History & Business, Science & Natural History.
The director is Stephen Finnegan (Alone in the Wild, Backstairs Billy) and the executive producer for OSF is Alice Keens-Soper. Worldwide sales are being handled by BBC Worldwide.
The show will TX on 26 April.