MONDAY: Len Goodman's An Intimate History of Dance helped BBC4 record its second biggest show of the year and smash competition from BBC2.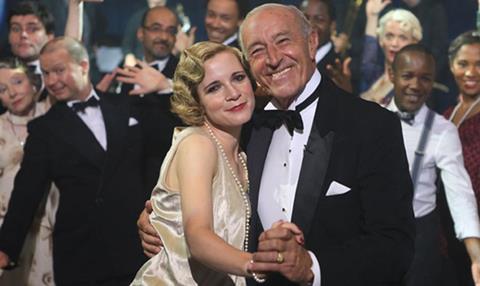 Dancing Cheek to Cheek: An Intimate History of Dance (BBC4) 9pm-10pm
1.1m (4.5%)
The Silver River show was second only to an episode of Lucy Worsley's The First Georgians which informed 1.2m (5.6%) in May.
The three-part series got underway with an audience way ahead of the channel's slot average of 438,000 (1.9%) for the past 12 months.
It also easily beat competition from sister channel BBC2. From 9pm the terrestrial channel aired the fifth instalment of BBC Worldwide drama The Intruders to 470,000 (1.9%) – down on the 595,000 (2.7%) series average with three parts remaining.
Opposite on ITV, the second instalment of I'm A Celebrity… Get Me Out Of Here! dropped 600,000 viewers from last night's opener to amuse 9.7m (39.9%) between 9pm-10pm. It easily won the slot.
The Garden's 24 Hour In Police Custody failed to build on last week's series high of 2m (9%) for Channel 4, as it locked up 1.4m (5.8%).
Channel 5 Batman prequel Gotham also lost viewers, dipping by 300,000 to entertain an audience of 1.2m (5%).
A repeat of New Tricks on BBC1 drew 2.9m (11.8%).
Under The Dome (C5) 10pm-11pm
730,000 (4.3%)
The second series of Stephen King's US sci-fi drama concluded with an average of 728,000 (4.6%) across its 13 parts.
It was well below the overnight series average of 1.2m (7.1%) recorded by the first series from August and also failed to trouble C5's slot average of 886,000 (5.4%) according to overnight Barb data supplied by Attentional.
Toast of London (C4) 10.50pm-11.20pm
320,000 (2.8%)
Objective Productions' six-part comedy reached its halfway point with a series low. The performance pulled its series average down to 371,000 (3.2%) after it opened with 442,000 (3.4%) earlier this month.