Davie: we are not locked into one model
Davie: we are not locked into one model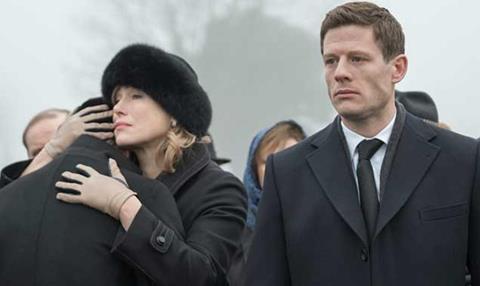 BBC Worldwide is open to adopting more flexible deals with producers as it responds to a "radically shifting environment" for distributors.
The commercial arm of the public broadcaster expects to do more deals akin to its non-exclusive arrangement with Tim Hincks and Peter Fincham's Expectation, for which it is distributing only select titles despite taking a 24.9% stake in the fledgling business.
BBCW chief executive Tim Davie told Broadcast that the business was "not locked into one particular model".
"We'll do it on a case-by-case basis," he said. "Inevitably, we're in a market where you have to respond to the opportunities as they come and look at the specifics of how best to work with creative talent and their companies."
Following the Expectation deal, Cineflix Rights agreed a non-exclusive deal with Duncan Gray's Twenty Six 03 Entertainment in May.
BBCW will "actively pursue" the best creative talent for partnerships, said Davie and flagged the five investments made in the past financial year.
The distributor made minority investments in drama indies House Productions and Two Cities, as well as factual outfit 72 Films. It also widened its shares in drama producer Lookout Point and Steve Coogan's comedy specialist Baby Cow.
According to BBC Worldwide's year-end results, released on Wednesday (19 July), its returns to the corporation slipped over the past year, amounting to £210.5m in 2016/17 – a drop from the £222.2m delivered across 2015/16.
However, headline sales came in at £1.06bn, up 3% from £1.03bn in 2015/16, while headline profits were also up by 17.6% to £157.3m.
Davie explained that the slide in returns was due to the lack of income from businesses it has exited, such as BBC America.
"It's a record number in terms of organic returns," said Davie, adding that BBCW has targeted returning £1.2bn to the BBC across the five years to 2020.
'Landmark year' for digital
The BBCW boss also noted that the business has had a "landmark year" in building relationships with "new digital customers," such as messaging platforms Snapchat and Skype.
"We are moving beyond the realms of pure marketing, and into co-production and bespoke content creation – that offers us significant growth potential as we move forward," he said.
Davie added that original content deals with the likes of social media giant Facebook also "shouldn't be ruled out".
Meanwhile, Davie said BBCW's SVoD venture in the US, Britbox, will not be made available outside of the US for the time being.
Launched in March with ITV and AMC, he said the British content-focused streaming service, which carries titles such as EastEnders and Emmerdale, is intended to be a "complementary service" to US operations, which include cable channel BBC America.
"We are clear that the service offers a really excellent array of British content that can sit alongside what's already there in the US market," he said.